"Collaborating for Presidential Priorities: My Meeting with Hadiza Bala Usman" -Dr. Bagudu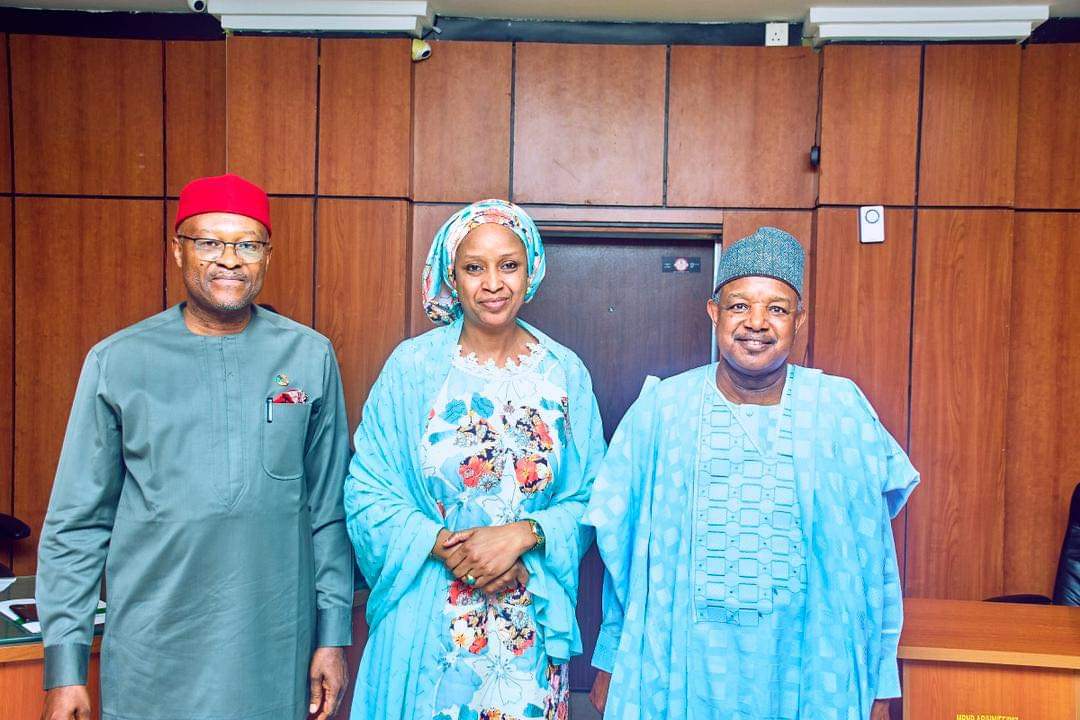 I had a productive meeting with Hadiza Bala Usman, the Special Adviser to the President on Policy Coordination.
Ms. Bala is currently on an official assignment to facilitate a bilateral session with Ministers, Permanent Secretaries, and their Technical Team.
Over the next four years, we will be working closely together to ensure the realization of President Asiwaju Bola Ahmed Tinubu's eight-point Presidential Priorities and meet our deliverables for the period of 2023-2027.
ATIKU BAGUDU
Leave a Reply
Your email address will not be published. Required fields are marked *