NLC strike grounds businesses, others in Taraba, Kano, Bauchi, Kaduna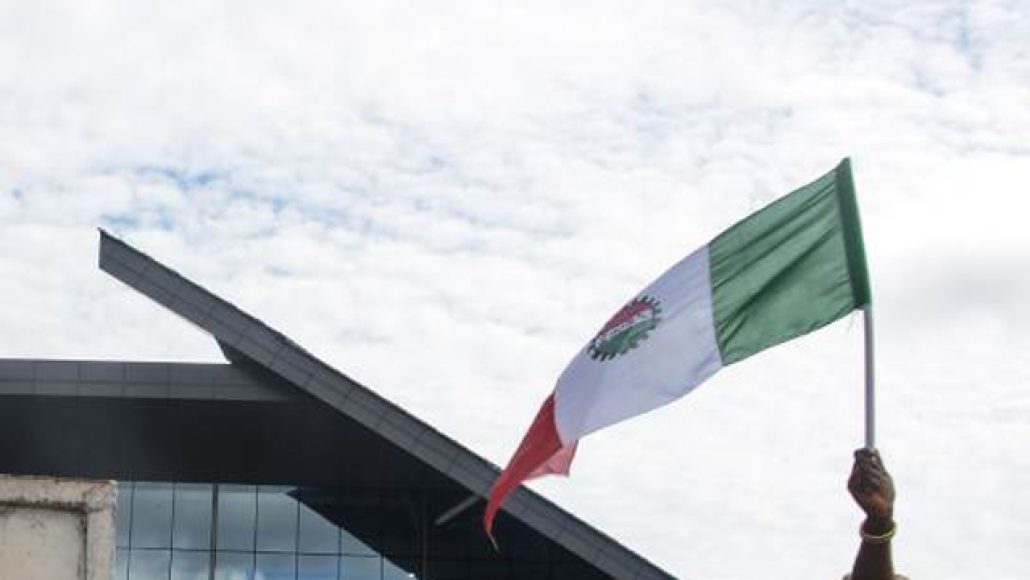 By Abdulganiyu Alabi (Kaduna), Charles Akpeji(Jalingo), Murtala Adewale (Kano) and Rauf Oyewole (Bauchi)

.Our salaries no longer take us to next bus stop, says Kaduna NLC boss
The two-day ongoing warning strike by Nigeria Labour Congress (NLC) recorded full compliance in Taraba, Kano, Bauchi, Kaduna, and other Northern states, as businesses, including banks, and government offices were under lock and key.
NLC had directed members and affiliated bodies nationwide to proceed on the industrial action to drive home the dissatisfaction of the Federal Government's removal of fuel subsidy and its effect on the economy.
The NLC directive was also observed to have been carried out by the various financial institutions, as their entrance gates were padlocked.
After touring government facilities across Jalingo metropolis, the state chairman of NLC, Peter Jediel, said the action became necessary to ensure certain levels of compliance by workers in the states.
He lamented that the N2 billion released by the Federal Government for the 36 states and the Federal Capital Territory (FCT) was grossly inadequate to address the nation's present economic hardship.
Kano was not different, as corporate, and commercial activities were paralysed in the state. The union shut down business activities to ensure total compliance to the directive of the mother body.
Confirming the development, Kano NLC secretary, Husaini Buda, said the union recorded almost total compliance to the strike.
Also in Bauchi, banks and government offices were locked in compliance with the NLC warning strike.
The Guardian observed that the Abubakar Umar State Secretariat, the Federal Secretariat, the Ministry of Education, the State Water Board, Yankari Express Park, and other corporate institutions were locked.

Chairman of the State Council of NLC, Ibrahim Maikudi, expressed satisfaction with the level of compliance on day one.
He said officials of NLC visited various establishments, Ministries, Departments and Agencies (MDAs) to ensure total compliance with the strike.
Chairman of NLC, Kaduna chapter, Ayuba Suleiman, has said the nationwide strike was embarked on to press home their demand for wage increase, as their salaries could no longer take them to the next bus stop.
This was as workers in the state were locked out of their offices by the labour union.
Employees, who adamantly visited their working place, where not allowed entry into their working premises.
Suleiman said: "This warning strike has a simple message: we want to tell the Federal Government that Nigerian workers and the masses are suffering; that people can no longer take care of their families; that standard of living is very high and our income cannot take care of the demands of our families."
"Our national leaders have sent a 21 working days ultimatum to the Federal Government to do the needful. So, this is just a two-day warning strike to tell the Federal Government that we are not happy. Our salaries can no longer take us to the next bust stop, let alone our home and we need an urgent solution."

Leave a Reply
Your email address will not be published. Required fields are marked *