Wage War On Fake News, Stakeholders Challenge Guild Of Online Publishers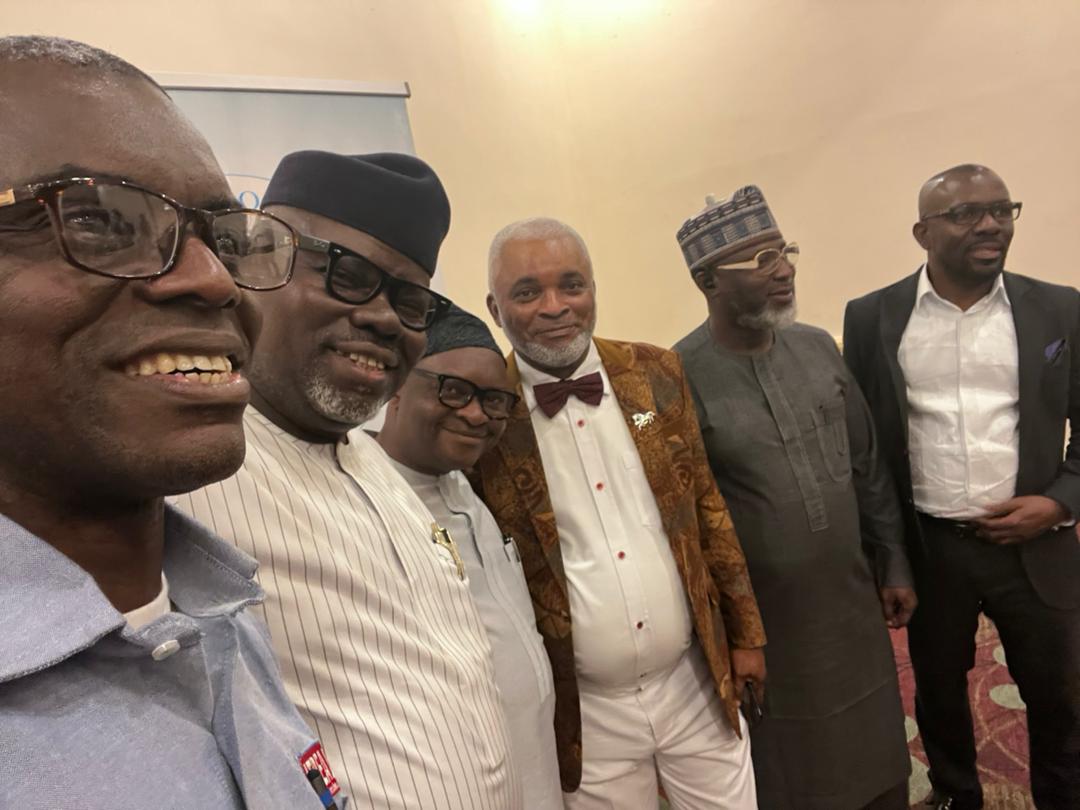 Stakeholders have challenged members of the Guild Of Corporate Online Publishers (GOCOP) to take the lead in the war against fake news in Nigeria, especially in the online space.
Leading the charge at the pre Annual Conference luncheon of GOCOP in Abuja yesterday, October 4, the Ogun State Commissioner of Police, Abiodun Alamutu, stressed: "my singular message to GOCOP is a charge to them to help in the fight against fake news."
He said that newsmen must learn to confirm any information at their disposal before going to town.
He said that he recently suffered the poison in fake news.
This was even as the Nigeria Customs Service through its National Public Relations Officer, Abudullahi Aliyu Mai Wada, said that most public relations divisions in the armed forces and beyond knew very much about the integrity in GOCOP.
"We hold GOCOP on high esteem and we congratulate you on your first AGM in Abuja, the nation's capital," he declared.
From the Air Force, Group Captain K. Ali, the Deputy Director, Public Relations & Information, Nigerian Airforce Headquarters, Abuja, said that the Nigerian Airforce leadership reserved huge respect for online publishers.
"The leadership of the Airforce Public Relations Division is keen on this conference."
Deputy Commandant of the Nigerian Drug Law Enforcement Agency (NDLEA), Ndukwu Chidi, representing Director, Media & Advocacy, NDLEA, Femi Babafemi, said that GOCOP members are the great allies of the Agency.
He stressed the need for the citizens to be able to differentiate between publishers and mere bloggers or quacks.
He pledged continued collaboration, saying: "We continue to work with GOCOP."
Mrs. Ndidi Mbah, GM, Public Affairs, Transmission Company of Nigeria (TCN), who was represented by Eric Ephraim Ene, said that they too respect GOCOP members a lot.
"We respect you people a lot. Some of you that we have interacted with at events conduct yourselves creditably."
Officials from SEPLAT added their voice by disclosing how some GOCOP members had helped to groomed many other media practitioners.
"As said by the Manager, Corporate Communications (External affairs and Sustainability) at Seplat Energy, Stanley Opara, "Media has helped us a lot. We will do our best to support you.
"Let us sustain the relationship."
The Chief Press Secretary to the Speaker of the House of Representatives, Leke Bayewu, said that mentorship is very important.
"Many media executives act only as bosses, not mentors, but in GOCOP there are many mentors."
From Nestle, Victoria Uwadoka, Corporate Communications, Public Affairs and Sustainability Lead, made it clear that media people have emerged as the unelected representatives of the people.
"You are the voice of the ordinary people. You people are big stakeholders in the society, whereas GOCOP members stand out."
Special guests, partners, top media managers and sponsors attended the pre-conference luncheon.

Leave a Reply
Your email address will not be published. Required fields are marked *