High-Level Delegation from NISS Meets with Chief of Naval Staff to Strengthen Collaboration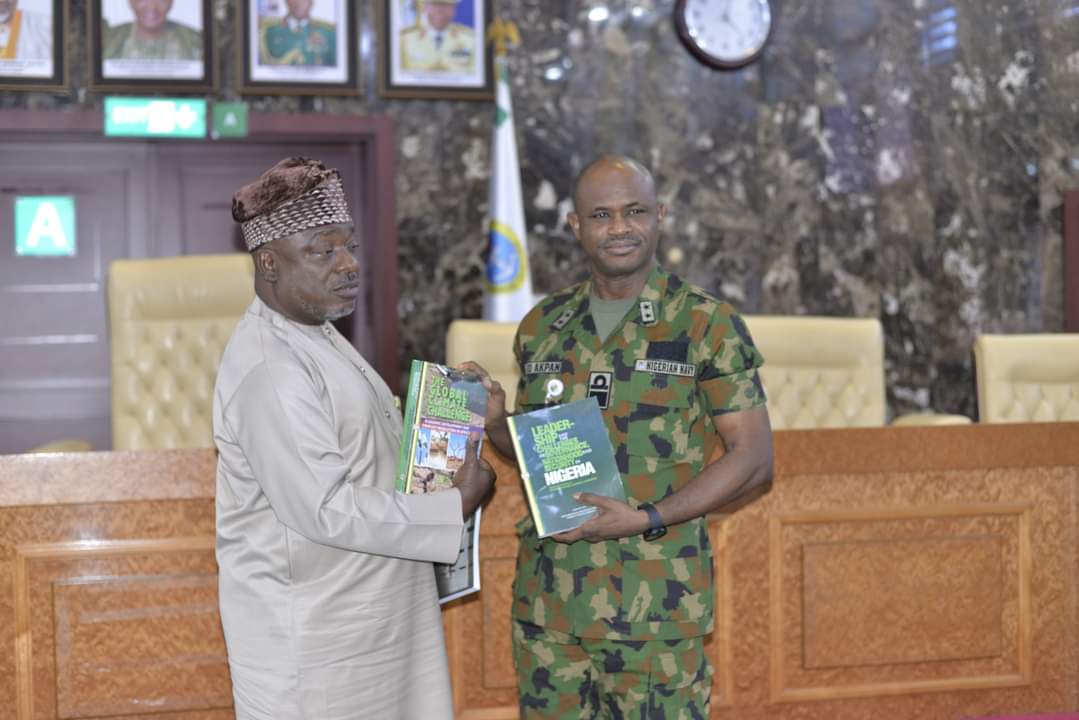 Location:Naval Headquarters, Nigeria
In a significant development on October 4, 2023, the Commandant of the National Institute for Security Studies (NISS), A.S. ADELEKE,fsi+,mni, led a distinguished delegation on a courtesy visit to the Chief of Naval Staff (CNS). The delegation received a warm reception from Rear Admiral JDK AKPAN, representing the CNS and serving as the Chief of Policy and Plans at Naval Headquarters.
During this meeting, Commandant A.S. ADELEKE briefed the CNS and his team on the NISS's ongoing activities and its core mandates. Furthermore, the Commandant expressed a keen interest in establishing collaboration with the Nigeria Navy, particularly in the context of the flagship course known as the Executive Intelligence Management Course (EIMC). He highlighted the readiness of the Institute to engage in joint capacity-building initiatives and program exchanges with the Nigerian Navy.
In response, Rear Admiral JDK AKPAN, on behalf of the CNS, conveyed his sincere appreciation to the NISS delegation. He assured them of the Nigerian Navy's commitment to fostering positive collaboration and partnership aimed at enhancing national security.
The meeting also featured a symbolic exchange of souvenirs, reflecting the spirit of cooperation and camaraderie between these important institutions. This visit underscores the growing importance of inter-agency collaboration in bolstering Nigeria's security efforts.
Leave a Reply
Your email address will not be published. Required fields are marked *