Katsina govt to engage 3,610 extension agents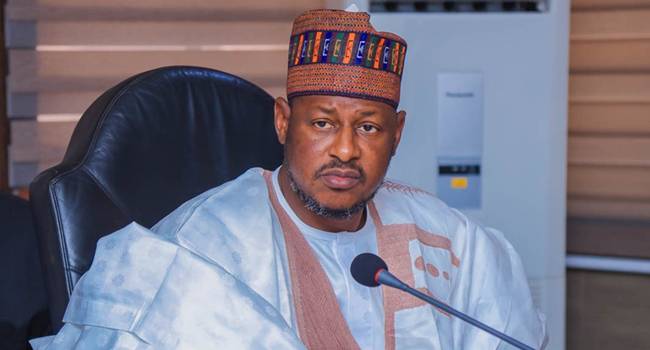 The Katsina State Government says it has completed arrangements to engage 3,610 volunteer extension agents across 361 wards in the state.
The state's Commissioner for Agriculture and LiveStock Development, Prof. Ahmed Muhammad-Bakori, disclosed this in Katsina on Monday.
The commissioner disclosed this during a courtesy visit to his office by the National Coordinator of RAYUWA project, Dr Victor Chika.
"To fast-track the extension service delivery, the ministry, in collaboration with the state's chapter of Farmers Association of Nigeria, will train 10 volunteer agents from each ward in the state.

"The 10 volunteers from each ward, making 3,610, would be trained on the extension service delivery for a step down training to the farmers within their community," he said.
According to him, the state government is also planning to recruit 361 new extension agents, and convert 361 local government agricultural staff to extension agents.
The commissioner further explained that, "All arrangements are in top gear to recruit 361 extension agents by the state government.
"And also, 361 local government agricultural staff will be converted to extension staff, so that two extension officers will be posted to each ward in the state,
"In addition, the state's Ministry of Agriculture and Livestock Development, with all its parastatals, is going for collaboration with the RAYUWA project.
"The main objective of the project is to create resilient agriculture, improve the livelihood of some communities in Kafur local government, through Volunteer Extension Agents (VEAs) that are selected within the community."
"Apart from the extension service, the Katsina Government is also making efforts to equip its farm service centre with agricultural inputs that will be easily accessible to farmers across the state.
Earlier in his remarks, Dr. Chika said their visit was to inform the commissioner about the project, the farmers they supported and their achievements through the step down training by the VEAs.
The coordinator added that the RAYUWA project was a 6-year programme founded by John Deere Foundation, launched in 2019 and implemented by PIXYZA GLOBAL, targeting small holder farmers.
He said that the project was a pilot being implemented in Kafur Local Government in Katsina State, and Kudan in Kaduna State, where 60 villages from each had benefited.
Mr Chika said during the implementation of the project, 8,040 households benefited in various enterprises; 13,756 farmers were engaged and supported with agricultural inputs.
"Inputs like fertilizer, improved seed, agrochemical and herbicide, and also extension services delivery on new agricultural techniques were made available.
"They were also supported with the linkage to commercial banks to access loans, and small assets were introduced to farmers to reduce drudgery on the farm by promoting the use of technologies that increase labour efficiency."
According to him, during their intervention, 22,195 primary school pupils were enrolled, while women were also engaged in village savings among other things to improve their sources of income.
Culled from Daily Nigerian
Leave a Reply
Your email address will not be published. Required fields are marked *