Aminu Wali's alleged defection sparks speculation in Katsina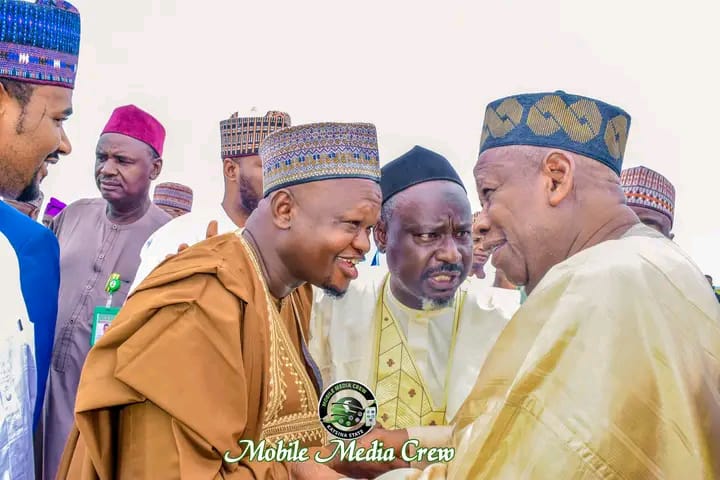 Aminu Wali's Alleged Defection from PDP to APC Sparks Speculation in Katsina
In a noteworthy development, Alhaji Aminu Wali, Chairman of the Association of Businessmen Supporters of Atiku Abubakar during the 2023 Election in Katsina State, garnered attention as he warmly received the National Chairman of the All Progressives Congress (APC), Dr. Abdullahi Umar Ganduje, during a courtesy visit on Monday, September 2. This meeting took place at the behest of the APC leader's visit to former President of Nigeria, Muhammadu Buhari.
Photographs of Alhaji Aminu Wali circulating on social media have prompted widespread speculation in Katsina State, raising questions about his potential defection to the APC.
It is worth recalling that during the campaign for the PDP and its Katsina State candidate, Senator Yakubu Lado Danmarke, Alhaji Aminu Wali played a pivotal role in rallying political support across the state to bolster the PDP's chances of victory.
While some observers express skepticism about the timing of Aminu Wali's alleged defection, suggesting it may be too late given the apparent victory of the APC in the presidential and gubernatorial elections in Katsina State, others argue that his joining the party at this juncture might not yield substantial benefits, particularly considering the absence of the Merchants Union's efforts in securing these electoral victories.
Despite the intriguing circumstances, it is important to note that Aminu Wali has yet to officially announce his departure from the PDP, leaving room for speculation and debate. The question remains whether his welcoming of the APC leader holds deeper significance or if time will provide clarity on this matter.
Leave a Reply
Your email address will not be published. Required fields are marked *