Senator Abdul'aziz Yar'adua's Message on Nigeria's 63rd Anniversary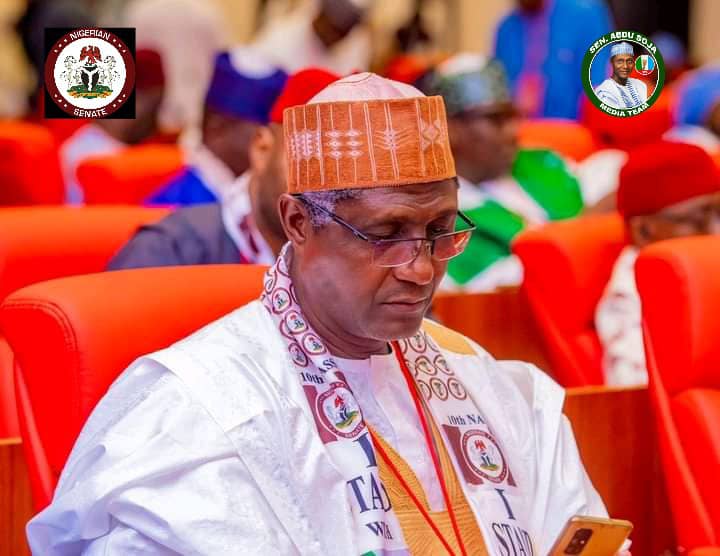 Senator Abdulaziz Musa 'Yar'adua, representing Katsina Central Senatorial District, reflects on Nigeria's 63rd anniversary, emphasizing the nation's remarkable potential within its diversities.
In his warm greetings to Nigerians and his constituents, Senator Yar'adua underscores the significance of Nigeria's Independence Day, paying tribute to the tenacity and resilience of the nation's founding fathers who fought for freedom from colonial rule. He views this occasion as a moment for introspection, celebration, and renewed commitment to Nigeria's progress and prosperity.
The Senator assures Nigerians that the government, including the Senate, is fully committed to translating the benefits of independence into tangible improvements across the country. He states, "Our focus remains directed towards uplifting the lives of every Nigerian and creating an environment conducive to growth and development."
Senator Yar'adua highlights the Senate's pivotal role in addressing national challenges, promoting good governance, and enhancing the well-being of the people. He acknowledges the urgency of addressing issues such as security, education, healthcare, infrastructure development, unemployment, and poverty eradication.
While acknowledging the hurdles to overcome, Senator 'Yar'adua emphasizes the unwavering belief in Nigeria's potential. He encourages unity and collaboration, viewing challenges as opportunities to propel the nation forward. "We are confident that by working hand in hand, we can achieve greatness and create a Nigeria that we can all proudly call home."
The Senator commends Nigeria's resilience, from the pre-independence era to the present, and calls upon Nigerians to remain steadfast with hope and a firm commitment to building a prosperous and united nation.
He concludes by urging citizens to honor the sacrifices of the nation's founding fathers by actively participating in nation-building, upholding Nigeria's core values of unity, peace, justice, and progress. Senator Abdul'aziz Yar'adua's message serves as a reminder of the nation's potential and the collective responsibility to shape its future.
Culled from ABC News
Leave a Reply
Your email address will not be published. Required fields are marked *