Growing cases of medical negligence in Nigerian hospitals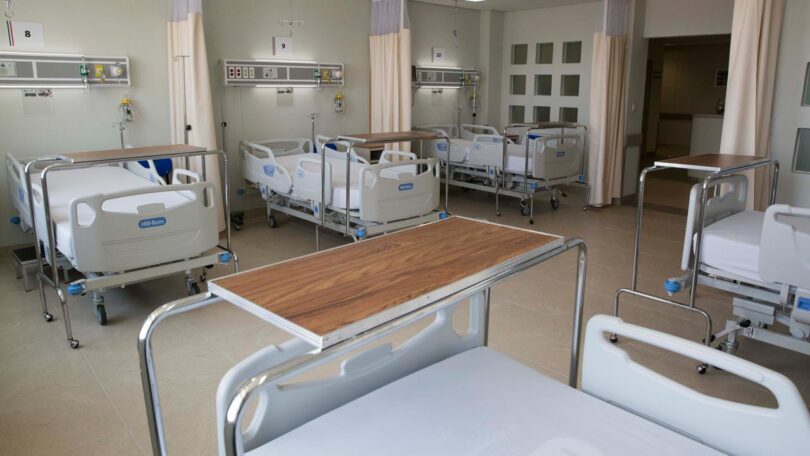 Nigerian hospitals, in every profession the practitioners are bound to make mistakes. A tailor, out of negligence, may make a mistake while cutting materials same as a plumber while fixing the pipes.
However, while some mistakes and negligence in some professions can be tolerated, in other professions, it could be fatal and irredeemable.
In this category are medical and health workers. Negligence on their part can lead to devastating consequences for patients and their loved ones.
Medical negligence, according to the Free Dictionary, is the improper, unskilled, or negligent treatment of a patient by a physician, dentist, nurse, pharmacist or other health care professional.
It underscores the critical need for healthcare providers to prioritise patient safety, maintain stringent standards of care, and foster a culture of accountability.
Patient safety refers to efforts and measures taken to ensure the safety, well-being, and quality of healthcare services provided to patients.
It encompasses various aspects such as preventing medical errors, reducing harm, improving communication, promoting patient empowerment, and establishing a culture of patient safety within healthcare facilities.
On the occasion of World Patient Safety Day, with the theme: "Engaging patients for patient safety". The theme was selected in recognition of the crucial role patients, families and caregivers play in the safety of health care.
Ms Nkechi Akande, 39, is a school teacher wen to hospital for a surgical procedure, unaware of the challenges that awaited her.
Akande alleged that due to negligence, her condition took a turn for the worse, plunging her into a nightmare she never anticipated.
"During my hospital stay, my vital signs were not adequately monitored, medications were administered incorrectly, and post-operation care was inadequate.
"As a result, my health rapidly deteriorated, and I experienced severe complications. What should have been a straightforward procedure turned into a journey of pain, multiple corrective surgeries, and an arduous recovery process," she narrated.
She said that the impact of this went beyond the physical realm, affecting her mental and emotional well-being.
"Anxiety, depression, and a loss of trust in the healthcare system became her constant companions. However, I decided to transform my harrowing experience into a catalyst for change.
"Driven by a desire to prevent others from enduring a similar ordeal, I became an advocate for patient safety," said Akende who is now a health care safety advocate.
She has been sharing her story, raising awareness about the importance of proper hospital protocols, staff training, and patient empowerment.
"Collaborating with patient safety organisations, I have dedicated myself to ensuring that hospitals prioritize patient well-being and implement robust measures to prevent future incidents," she said.
Akande's story serves as a poignant reminder of the devastating impact hospital negligence can have on Nigerians and their families.
Although she has been vocal about her experience, hers is almost a common development in many hospitals nationwide most of which have gone unnoticed.
According to experts, the emerging concern of patient safety in the country has been described due to its large population.
This calls for effective patient safety policies and infrastructure to address quality issues in healthcare.
While patient safety received attention during the COVID-19 pandemic, particularly in areas such as sanitation and infection control this focus has declined and COVID-19 threat diminishes.
Although some patients or their loved ones have gone to the court to seek redress when they think their safety has been compromised, most others just move on with their lives.
However, legal experts say the Nigeria's laws also protect the rights of patients to safety.
Dr Henry Okeke, Lecturer, International Law &Jurisprudence Department, Faculty of Law, Nnamdi Azikiwe University, said Nigeria is a common law country which has been adopted common law principles in its medico-legal considerations.
"It is true that there exist health regulatory framework and that such regulatory services can be extended to the administration of Patient safety related matters?

"Of course, any health law that promotes the wellbeing of the patient is considered as promoting patient safety, except that it may not optimally regulate liabilities arising out of patient safety-related offences and matters," he explained.
Okeke, therefore, urged Nigerian legislators pass more laws that would strengthen the safety patients and overall quality of health care delivery in the country.
Ducit Blue Solutions, an organisation which seeks to enhance quality service delivery and patient safety in Nigeria, said that patient safety was essential for the quality and effectiveness of healthcare services.
culled from Daily Times Nigeria
Leave a Reply
Your email address will not be published. Required fields are marked *