Governor Radda Collaborates with Chief of Air Staff to Enhance Security in Katsina State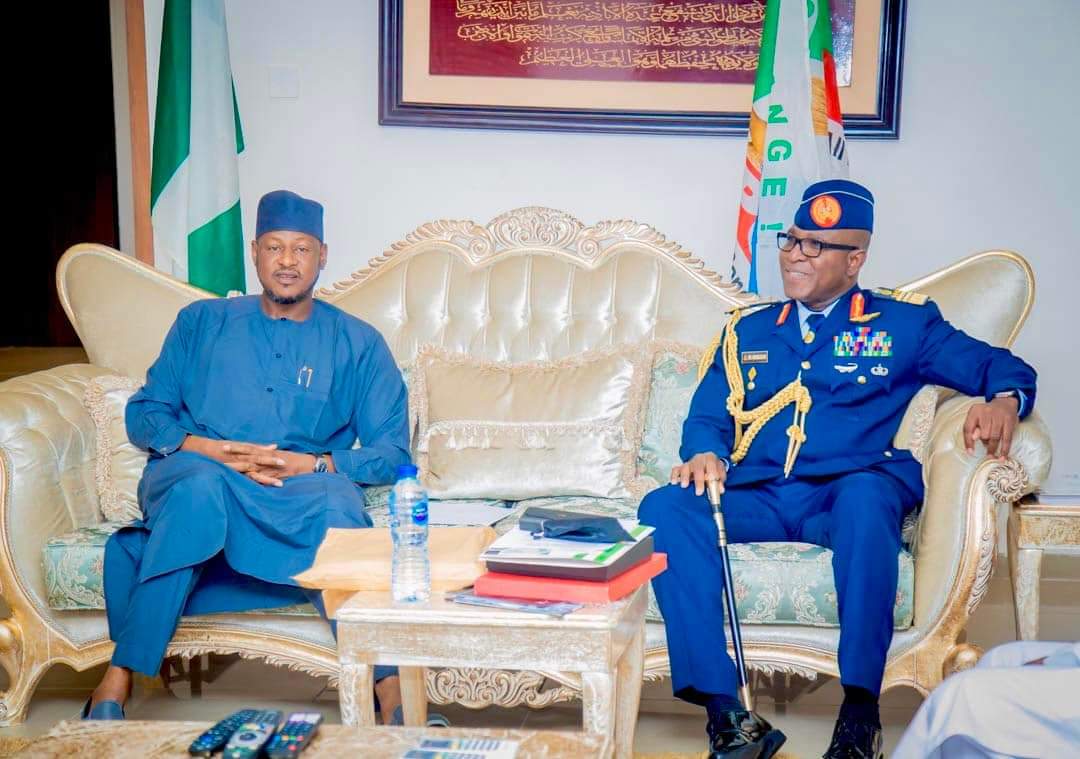 Governor Malam Dikko Umaru Radda is taking proactive steps to address the pressing security concerns in Katsina State. In a significant move towards enhancing security, he recently welcomed Air Marshal Hassan B. Abubakar, the Chief of Air Staff, to the Katsina State Governors Lodge in Abuja.
This meeting signifies a pivotal moment in forging partnerships between the state government and the military. Governor Radda recognizes the importance of collaboration with the armed forces and law enforcement agencies to effectively combat security challenges. Their joint efforts aim to develop comprehensive strategies and initiatives that will safeguard the lives and property of Katsina State residents.
By engaging with key military figures and Police chiefs like General Lagbaja, Air Marshal Abubakar and IGP Egbetokun, Governor Radda underscores his commitment to finding sustainable solutions to the security issues plaguing the state. Together, they will work to ensure that Katsina State becomes a safer and more secure place for its citizens, fostering peace and prosperity for all.
Signed:
Ibrahim Kaula Mohammed,
CPS to the Katsina State Governor.
Leave a Reply
Your email address will not be published. Required fields are marked *