Governor Radda Felicitates Masari Over Appointment as FCTA Mandate Secretary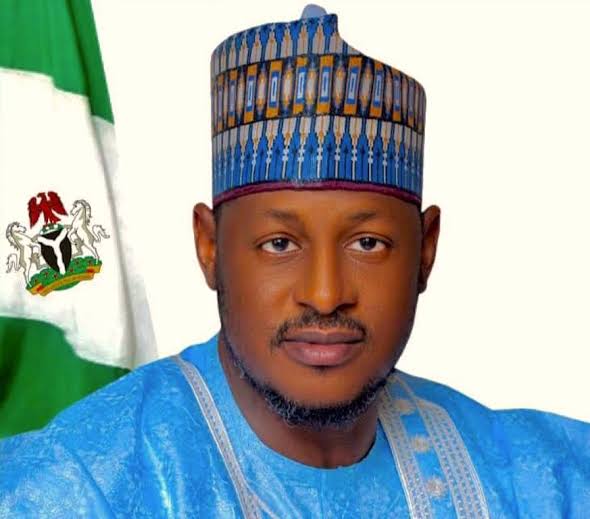 Katsina State Governor, Malam Dikko Umaru Radda, has extended his warm felicitations to Ibrahim Aminu, who recently was appointed as the Mandate Secretary of the FCTA Social Development Secretariat.
The new FCTA Mandate Secretary is a son to the immediate-past Governor of Katsina State, Rt. Hon. Aminu Bello Masari. He was born in 1974, and holds a Higher National Diploma Certificate from the Usman Dan-Fodio University, Sokoto.
In a congratulatory message, Governor Radda, described Ibrahim Aminu as a "chip of the old block", with a profound capacity and leadership acumen that belie his youthful age.
He explained that the mentorship the young Masari got from his father and immediate-past Katsina State Governor, together with his vast scholarship, eminently qualifies him for the Mandate Secretary appointment he has been given.
Wishing the newly-inaugurated FCTA Mandate Secretary success in his latest position, the Katsina Governor admonished to strive in justifying the confidence of both the FCT Minister, Bar. Nyesom Wike, and President Bola Ahmed Tinubu, who approved his appointment, in the first place.
"The expectations on you to deliver on your new job are massive. But we have never had a course to doubt your competence and youthful leadership pedigree. Therefore, I, on behalf of the Government and people of Katsina State, asked Allah to guide you as you settle down in your new office," he said.
Signed:
Ibrahim Kaula Mohammed,
CPS to Katsina Governor.
September 30th, 2023.
Leave a Reply
Your email address will not be published. Required fields are marked *
canadian pharmacies
Wow that was odd. I just wrote an very long comment but after I clicked submit my comment didn't show up. Grrrr... well I'm not writing all that over again. Anyhow, just wanted to say excellent blog!