Katsina gov launches N32.5m scholarship for indigent students in Musawa/Matazu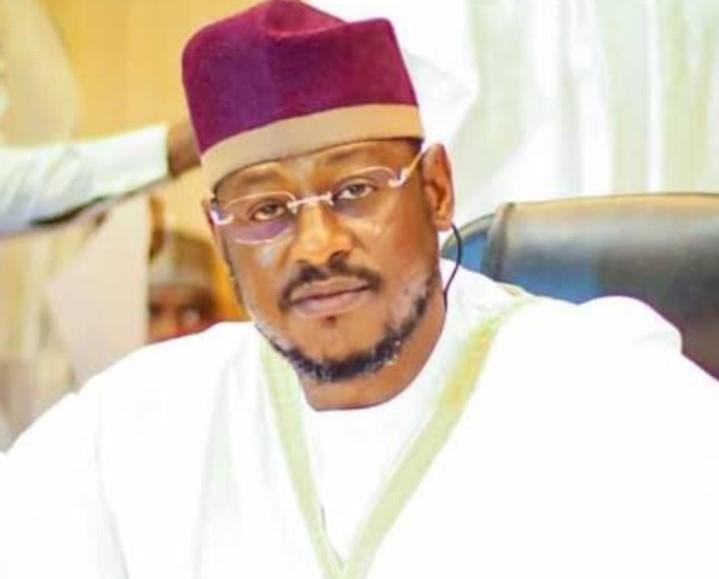 Katsina State Governor, Malam Dikko Umaru Radda on Saturday launched the Talban Musawa Scholarship Scheme for 1895 financially disadvantaged students from the Musawa/Matazu Federal constituency.
The Scheme was initiated by the member representing Musawa/Matazu Federal Constituency in the House of Representatives, Hon. Abdullahi Aliyu, Talban Musawa.
The scholarship scheme aims to support indigent students of the two local government areas pursuing higher education in teriary institutions across the country.
1,087 students benefited from Musawa Local Government Area, while 808 students also benefited from Matazu Local Government Area. Each University undergraduate and HND students received N20,000 while those pursuing National Certificate of Education NCE and National Diploma ND received N5000 each.
During the ceremony, Governor Radda expressed gratitude to Hon. Abdullahi Aliyu for his support towards the education of his constituents which has served as an inspiring example for others.
He highlighted some of the key achievements recorded in the education sector within his 100 days in office and commended Hon Aliyu for this noble initiative.
Governor Radda further paid glowing tributes to the congressman, describing him as humble, generous, and always dedicated to serving humanity. "This qualities consistently draws my response to all his invitations,"
Governor Radda underscored his commitment to the people of Musawa and Matazu. "These two local government areas have supported me and my government, and I thank you all for your support."
Samaila Adamu who is the Chairman of the Scholarship Committee disclosed that the initiative was facilitated and implemented by the Musawa Education Committee.
He further said out of the 2,364 scholarship application received,only 1,895 met the requirements. Adamu emphasised that the scholarship were awarded to students from the two local government areas without any political considerations and that all qualified students benefited.
In his welcome remarks, Chairman of Matazu Local Government, Alhaji Shamsuddeen Muhammad, expressed appreciation to Governor Dikko Umaru Radda for responding to the invitation of the federal lawmaker.He urged beneficiaries of the scheme to concentrate on their studies as the Radda administration is poised to revamp the education sector in the state.
The ceremony witnessed the presence of prominent figures, including the State Deputy Chairman of the APC, Alhaji Bala Abu Musawa, Chairman Dikko Support Group, Alhaji Yusuf Ali, and the Chief of Staff, Government House, Alhaji Jabiru Abdullahi Tsauri, among others.
[16:18, 26/09/2023] Soni Daniel: This report was sent since morning and hasn't been taken till this moment. We have on our own destroyed the goal of this platform which was for quick use of news to get an edge over our competitors.
Culled from Vanguard
Leave a Reply
Your email address will not be published. Required fields are marked *
Al-Fayha
<a href="https://blogtiper.com">Cristiano Ronaldo</a> lit up the Asian Champions League on Tuesday night with two spectacular goals and delicious assists as Al-Nassr defeated Al-Duhail 4-3 in a thrilling encounter. It means that Al-Nassr made it three out of three to stay three points clear of Iran's Persepolis at the top of Group E and on course for the knockout stages