Katsina justifies N7.8 billion expenditure on security in 3 months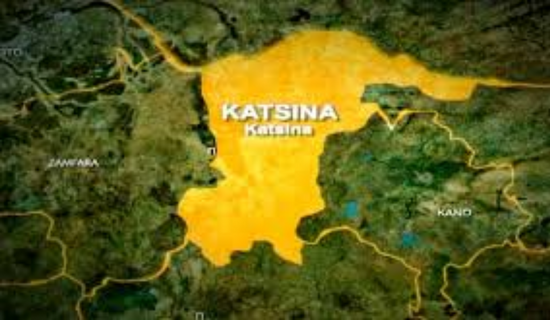 Ravaged by murderous activities of terrorists in parts of the area, the Katsina State government on Monday listed how it has so far spent some N7.8 billion since the inception of the current administration on May 29.
Arguing that Federal Government's security initiatives remain inadequate to protect the grassroot across the 34 Local Government Areas (LGAs), the Commissioner for Local Government and Chieftaincy Affairs, Prof. Badamasi Lawal Charanchi, told reporters that the government has the responsibility of ensuring security in all nook and cranny of the state.

He listed the items government bought to include, arms and ammunition, security vehicles including 10 Armoured Personnel Carriers (APC), motorcycles, surveillance cameras and protective gears, among others.
According to him, "these items were not provided by the Federal Government otherwise it will amount to duplication.
"The questions we should ask are, did we have APCs in the eight most vulnerable LGAs? The answer is, no.

"Does the Federal Given Government provide security vehicles for the LGAs? The answer is, no.
"The military formations including the police and their vehicles do not belong to the Katsina State government and the Governor does not control over them."
"Did the Federal Government provide Community Watch at the LGAs? Again, the answer is, no."

Charanchi noted that part of the security measures being taken to secure Katsina also include the formation of Security Watch into which government has already recruited 150 persons for each LGA and they are currently undergoing training.
"Government will also kit and pay allowances to personnel of the Security Watch.
"All this spending is done to improve security at the LGAs and to support the Federal Government in its efforts at securing the entire state and the country.
"The security vehicles and motorcycles are being distributed across the state but the most vulnerable LGAs will receive more and 10 of the APCs will also go to them.

"These are some of the strategies government has adopted and it is still doing more to see how we can reverse the issue of insecurity in Katsina."
The Commissioner described the local government councils in the state. under Governor Umar Dikko Radda are autonomous.
As he put it, "when this government came on board, it approved and released the sum of N1.8 billion to the LGAs, based on their requests and submissions, for development projects.
"If money is released to the LGAs as requested by them, which autonomy are you talking about?"
Culled from TheSun
Leave a Reply
Your email address will not be published. Required fields are marked *