Cibiyar Yaɗa Ilimi ta Al-haram Library Foundation ta bude Masallaci a Katsina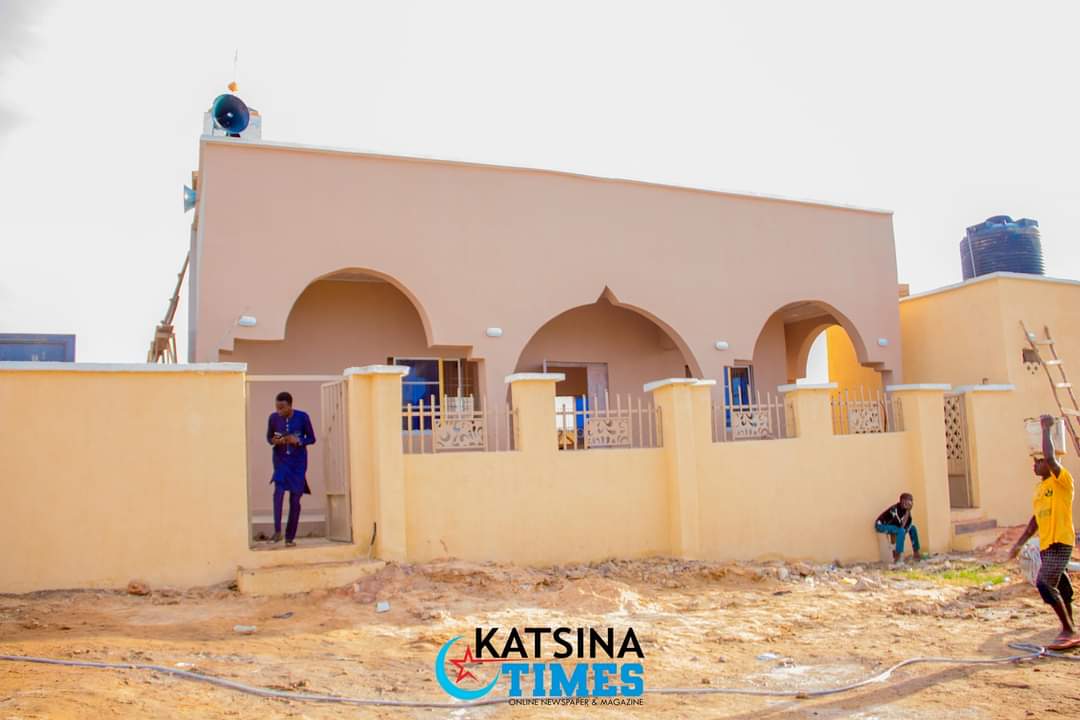 Al-haram Library Foundation dake da mazauni a Katsina a cikin ayyukan ta na yada Ilimi ta samar da Muhallin ta na dindindin wanda ya kunshi dakin karatu mai girma, wajen taro, da masaukan baki, gami da masallacin da ta fara budewa a ranar Lahadi 24 ga watan Satumba.
Da yake bayyana tarihin cibiyar Malam Musbahu Na'iya kuma shugaban cibiyar Al-haram, ya bayyana cibiyar da ta shekara ashirin tana yada ayyukan ilimi a matsayin wata cibiya wadda ba a taba yin irinta ba a Arewacin Najeriya.
Yace "wannan waje idan muka gama shi baki daya zai iya daukar baki daga ko ina suke a Najeriya a kwai masaukinsu zasu iya zuwa suyi ko kwana nawa ne suna nazarin Ilmi akwai masaukai da wajen da mutum zai iya bukata". Ya kara da cewa akwai babban dakin taro da zai iya cin mutum dari biyar, saboda tarurruka na Addini, sana ya bayyana cewa shi masallaci da aka bude yanzu, an tsara shi ne falle biyu, sama mata kasa maza, don haka ginin masallacin zai cigaba.
Manyan malamai na Addini suka yi Tambihi da tunatarwa. Daga cikin malaman akwai Dakta Samu Adamu Bakori, Imam Abdulkarim Bature, Malam Abdulkadir, da Dakta Lawal Usman Ruwan Godiya.
Cibiyar ta Al-haram Library Foundation ta samu mazaunin ta na dindindin a Unguwar Lay Out bayan gidan man Al'dusar Kofar Sauri Katsina.
Leave a Reply
Your email address will not be published. Required fields are marked *
pharmacy
Hey! This post could not be written any better! Reading this post reminds me of my previous room mate! He always kept chatting about this. I will forward this post to him. Fairly certain he will have a good read. Thank you for sharing!