Governor Radda appoints General Managers for Katsina State Geographic Information Services (KATGIS) and Katsina State Urban and Regional Planning Board (URPB) —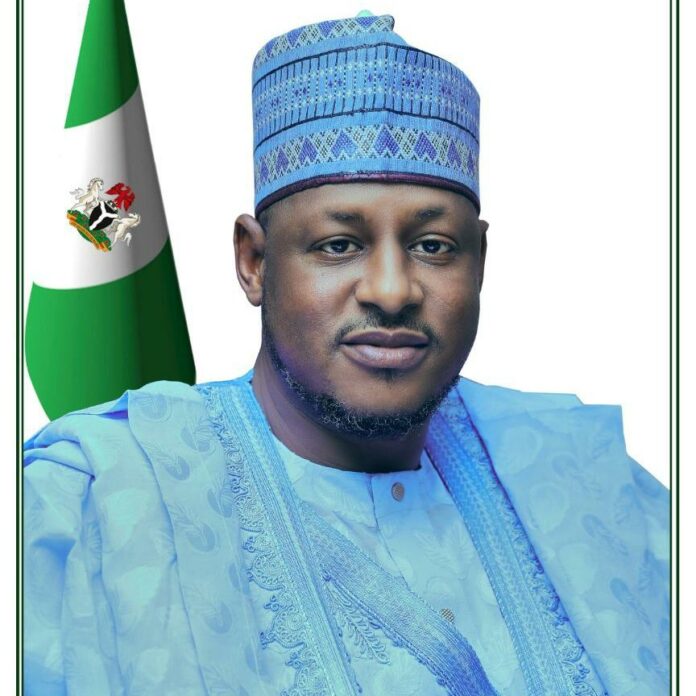 PRESS RELEASE
His Excellency, the Governor of Katsina State, Malam Dikko Umar Radda, Ph.D, has approved the appointment of Dr. Mansir Aminu as General Manager, Katsina State Geographic Information Services (KATGIS) with immediate effect.
Born in Malumfashi (1978), Malumfashi Local Government Area, Dr. Aminu holds a Doctor of Philosophy (PhD) in Geoinformatics from Universiti Teknologi Petronas (UTP), Malaysia, 2014. He is also a Post Graduate Diploma holder in Land Development Strategies from the Institute of Housing and Urban Development Studies (IHS), Erasmus University Rotterdam, The Netherlands (2009). He also holds a Master of Science (M.Sc); Planning-Information Technology (Geographic Information System and Urban & Regional Planning), Universiti Teknologi Malaysia (UIM), Johor, Malaysia. 2007. He is a 2004 graduate of Urban and Regional Planning from the prestigious Ahmadu Bello University (ABU), Zaria, Nigeria.
Until his appointment, was the Director, Engineering and Technical Services, Nigerian Meteorological Agency, (NIMET) Abuja. Hitherto, Dr. Mansir Aminu was a staff of the National Space Research and Development Agency (NASRDA) from 2010 to date. While at NASRDA, he Heads the Urban Space Applications Unit whose responsibilities includes though not limited to initiating and implementing research on Urban Dynamics with Geographic Information System and representing the Agency at both local and international forum on urban and cadastral mapping issues; Geospatial events; Aeronautic and Space Engineering events, Urban and Regional Planning etc.
In the same development, His Excellency, Governor Radda has also approved the appointment of Malam Abbas Sambo, as the General Manager of Katsina State Urban and Regional Planning Board (URPB). Born in Funtua (1972), Funtua Local Government Area, Sambo Abbas is an astute urban and regional planner with a degree in Urban and Regional Planning and a postgraduate diploma in Management from the prestigious Ahmadu Bello University (ABU) Zaria, which he garnered in 1992 - 1999 and 2005 - 2006 respectively.
Until his appointment, Malam Abbas served in the FCT Ministry and the Federal Ministry of Works at different times as Principal Town Planning Officer, Kubwa District, site officer, Assistant Chief Town Planning Officer, Garki I & II, Asokoro and Guzape Districts as District Monitor, Chief Town Planning Officer, Wuse I, Wuse II, and Maitama Districts as District Monitor. He also served as Assistant Director, Vetting Room (Development Permit) South Division.
Malam Abbas also has to his credit numerous courses including In-house workshop on data collection, collation, presentation, analysis and interpretation in Katsina NAPEP office (2004), Improving waste management in coastal cities in Nigeria organized by ORGANIZE BY UNESCO-IHE - UN/DOALOS - UNEP/GPA (2009), Mandatory Continuing Professional Development Programme (MCPDP) and Enhancing the Liability of Informal Settlements (2017). He also participated in the FCT Town Planners' Week (NITP FCT Chapter), Making Abuja A Smart City.
While congratulating the two accomplished new appointees and wishing them enormous success, I congratulate His Excellency, Governor Radda, for insisting on his hallmark of putting a round reg in a round hole.
Ibrahim Kaula Mohammed
Chief Press Secretary to the Governor
Leave a Reply
Your email address will not be published. Required fields are marked *
ThomasMuT
[url=https://gta5cheats.org]Gta 5 cheats download[/url] - Gta v mod menu, Gta v mod menu
Peterres
[url=https://cheatlab.org]CheatLab Fortnite Cheats[/url] - Fortnite Mods Hub, Fortnite Mods Hub
Michaelmaw
[url=https://newpostperpost.com]New post[/url]
XRumerTest
Hello. And Bye.
ThomasUnose
Новинки кино и телесериалов без рекламы смотрите бесплатно [url=https://tinyurl.com/4cbt4sf3]здесь[/url]
명품 레플리카
지난해 국내 온,오프라인쇼핑 시장 크기 161조원을 넘어서는 수준이다. 미국에서는 이달 24일 블랙프라이데이와 사이버먼데이로 이어지는 연말 레플리카 쇼핑 계절이 기다리고 있습니다. 허나 이번년도는 글로벌 물류대란이 변수로 떠증가했다. 전 세계 제공망 차질로 주요 소매유통업체들이 상품 재고 확보에 하기 곤란함을 겪고 있기 때문입니다. 어도비는 연말 시즌 미국 소매회사의 할인율이 지난해보다 8%포인트(P)가량 줄어들 것으로 예상했다. [url=https://shs-dome3.com/]레플리카 사이트[/url]
SidneyClors
Добрый день, друзья. Хотелось поделиться с вами замечательной информацией. Уже не надо приобретать дорогие сигареты в магазинах или курить не такое уж и дешевое Г***но типа золотой короны. Дозволено легко и лихо оформлять естественный развесной табак на сайте [url=alina-tobacco.ru]http://alina-tobacco.ru[/url] Надежность подтверждено годами работы и тысячами хороших отзывов
AnthonyHoila
[url=https://navek.by/catalog/montazh-pamyatnikov]установка памятников могилев[/url] - памятник на могилу могилев, памятники в могилеве с ценами и фото
DavidLeads
nothing special
norvasc brand name
Medication prescribing information. Generic Name. <a href="https://norvasc4world.top/">norvasc</a> Best news about drugs. Get now.