Lawmaker Plans Empowerment For Women, Youths In Katsina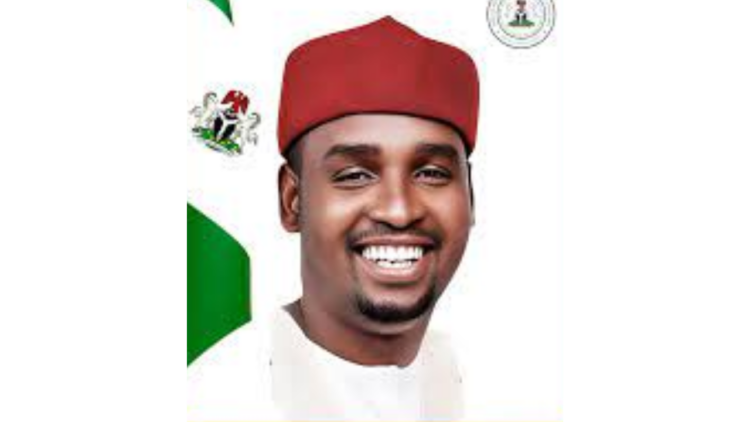 Lawmaker representing Bindawa/Mani federal constituency in the House of Representatives, Hon Ahmed Yusuf Doro has announced plans that will tame unemployment amongst the women, engage the youths, boost the quality of education, health, and agriculture in his constituency.
He dropped the hint to LEADERSHIP after returning from a fact finding tour and assessment of his constituency during the two months recess.
According to him, he was in his constituency recently to re-examine his people's priority and has designed people's oriented schemes and programmes that will be implemented in phases, and will be in the front burner of his legislative agenda.
In his view, this pilots scheme will serve as a guide of his vision and mission at the parliament to be pursued vigorously and religiously to re-write the narratives of his constituency in terms of providing democratic dividends to his constituents.
He said all these schemes and programmes will be presented to the National Assembly for capture in the Appropriation Act geared towards the development of his constituency.
He explained steps he has taken so far to nib unemployment in the bud in his constituency, including mobilising and engaging 300 women from his constituency who are resident in Abuja, who are in the business of selling chickens with the aim of engaging them in poultry production and farming in order to boost their self reliance. Hon. Doro further stressed that discussions are in top gear to finalise the cost of this scheme/project with the women, assuring that all the needed support for the project to succeed will be provided.
The lawmaker also said that the youths are not left out in his legislative agenda, adding that he has packaged an elaborate farming scheme that will engage the youths in mechanised agriculture, where land, irrigation, funds, will be provided to boost the sector. He stated further that he was passionate about keying into President Bola Ahmed Tinubu's agenda on animal husbandry in the country. Doro promised to promote the farming of animal grass feeds by youths of his constituency as well as infrastructural development.
He revealed that under the agricultural empowerment programme that he has put in place, 300 youths will be mobilised and 300 hectares shared among them to farm grasses for pastoral animals, which can be sold to them. This, he said, will complement President Tinubu's Renewed Hope Agenda of discouraging open grazing in Nigeria.
Expressing his passion for education while lamenting the poor condition of education in his constituency, Hon Doro told LEADERSHIP that schools in his constituency does not have enough teachers, classrooms, and teaching materials or learning tools to take youths off the streets. As such, he has also made education one of his priorities in the ongoing pilot schemes. He further said that he has arranged to engage and recruit NCE certificate holders who are professional teachers/tutors and NYSC to complement the professionals.
Culled from Leadership Newspapers
Leave a Reply
Your email address will not be published. Required fields are marked *