Babies Not Breastfed More Likely To Die Before 1st Birthday – UNICEF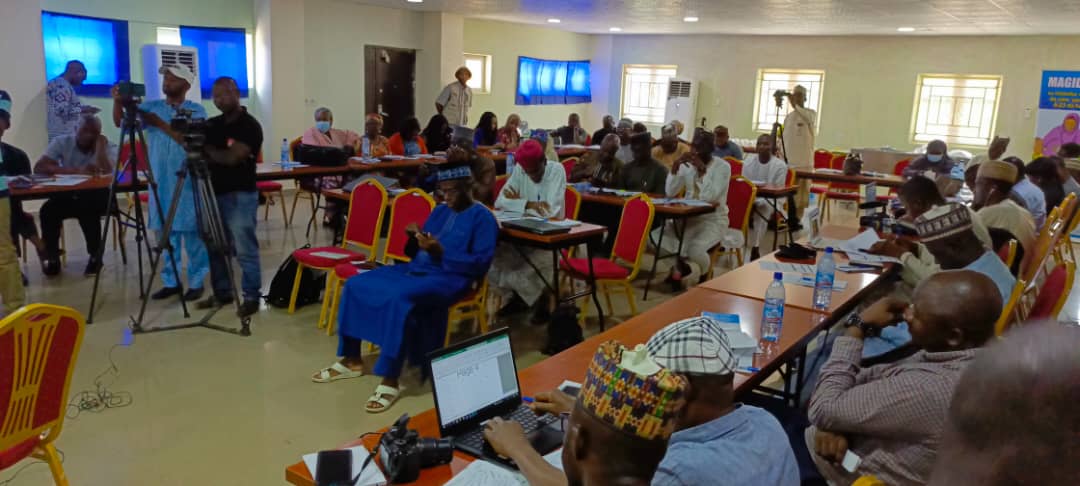 The United Nations Children's Fund (UNICEF) has said that babies who are not breastfed are 14 times more likely to die before they reach their first birthday than babies who are exclusively breastfed.
He said that breastmilk is the first vaccine for every child, which is safeguarding infants against life-threatening infections, supports optimal brain development in children, especially in the first 1,000 days and it ultimately lowers healthcare costs.
Rane said that women make up 20 million out of the 46 million workforces in Nigeria; 95 per cent are within the informal sector, while the formal sector only employs 5 per cent.
According to him, only nine percent of organizations have a workplace breastfeeding policy, with only 1.5 per cent in the public sector, saying that women in the informal sector have nearly no support for breastfeeding.
Rane said, "We understand that optimal infant feeding is a cornerstone for human capital development while poor Infant and Young Child Feeding (IYCF) practices bear major risks to child survival and socio-economic growth."
He said workplace challenges to breastfeeding are one of the primary factors responsible for early cessation of breastfeeding. He added that women require sufficient time and support to breastfeed successfully, "For working mothers, juggling between tasks and breastfeeding may be nearly impossible."
UNICEF's boss also urged the government at all levels and employers to provide the needed assistance for mothers and caregivers including those in the informal sector or on temporary contracts to conveniently breastfeed or support breastfeeding.
He also called on the stakeholders to promote policies that encourage breastfeeding, such as paid maternity leave for six months, as well as paid paternity leave, flexible return-to-work options, regular lactation breaks during working hours and adequate facilities that enable mothers to continue exclusive breastfeeding for six months.
He however stressed that, "When working parents and caregivers have sufficient paid leave, they can meet the essential nutritional needs of their young children."
"Family-friendly workplace policies - such as paid maternity leave, breastfeeding breaks, and a room where mothers can breastfeed, or express milk are also a win for employers.
"These approaches generate economic returns by reducing maternity-related absenteeism, increasing the retention of female workers, and reducing the costs of hiring and training new staff," Dr Tushar Rane added.
He added that, "Nigeria currently implements two maternity entitlement provisions. The first, which is recognized at all levels of public service and codified in the Nigerian Labour Act, provides up to 12 weeks of maternity leave with at least 50% of salary and, upon return to work, half an hour twice a day during working hours to breastfeed.
"The second, recently adopted by the Federal Public Service and yet to be ratified by the states and local government civil service, is a 16-week maternity leave provision with full pay and two hours off each day to breastfeed up to six months after the employee resumes duty," Rane said.
While presenting a paper, UNICEF Nutrition Specialist, Mr Philomena Irene, said that exclusive breastfeeding provides all of the fluid, nutrients needed for optimal growth and development during the first six months.
Irene added that breastfeeding helps to prevent malnutrition in all its forms and ensures food security for infants and young children and it helps to bring people and nations out of the hunger and poverty cycle.
According to him, exclusive breastfeeding has the potential to save more children's lives than any other preventive intervention.
"Breastfed children have at least 6 times greater chance of survival in the early months than non breastfed children, and an exclusively breastfed child is 14 times less likely to die in the first six months than a non-breastfed child.
"Estimated 13% of child deaths could be averted if 90% of mothers exclusively breastfed their infants for the first six months of life.
"Delaying breastfeeding by 2-23 hours after birth increases the risk of a baby dying in the first 28 days of a baby's life by 40 per cent."
Leave a Reply
Your email address will not be published. Required fields are marked *
smart Mamun
Good news,,!!