Senate Division and Leadership Dispute Unfold in Nigeria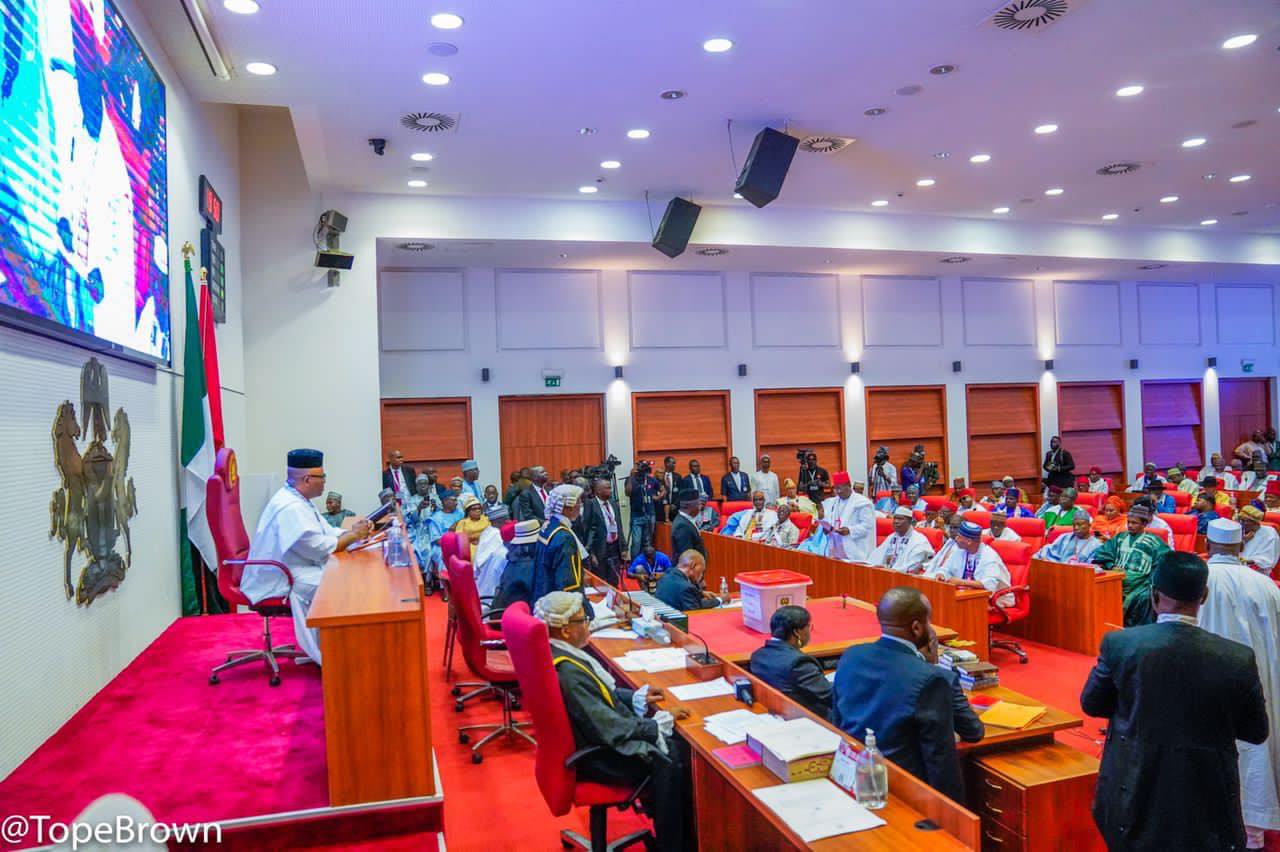 A division within the Nigerian Senate has come to light, with reports suggesting that some senators are contemplating the impeachment of Senate Speaker, Senator Godswill Akpabio.
These reports indicate that these senators are unhappy with what they perceive as a close relationship between the Senate Speaker and the presidential palace.
However, Senator Mohamed Ali Ndume, a member of the Nigerian Senate, informed the BBC that the crisis stems from complaints made by fellow senators regarding alleged discrimination in the allocation of committee chair positions within the parliament. Senator Ndume acknowledged that there had been a mistake in the assignment of positions but emphasized that such disputes were not uncommon:
"While there is discontent among some members, this is not an unprecedented situation. I don't believe it will escalate to the point where they genuinely intend to oust the Senate President. He has not committed any offense that warrants such action."
Sources have revealed that many Senate members, initially unsupportive of Akpabio's presidency, have accused him of being a puppet of the presidency.
Senator Ndume stated that they have initiated discussions with the controlling party to address the issue:
"As one of our colleagues pointed out, we were not treated in the usual manner, and this kind of situation naturally leads to controversy. Indeed, a mistake was made, as there are former parliament members who should have been appointed to lead committees but were not given the opportunity.
"Everything presented to the parliament is a product of Senate members' efforts, and it cannot be claimed that he is a Senate member solely because he must acquiesce to the president's office's demands."
Senator Ndume added that they have already taken steps to resolve the matter by engaging in discussions with senators who believe they have been unfairly treated in the allocation of positions.
Leave a Reply
Your email address will not be published. Required fields are marked *