Tinubu forms committee to tackle farmer-herdsmen conflict in Nigeria.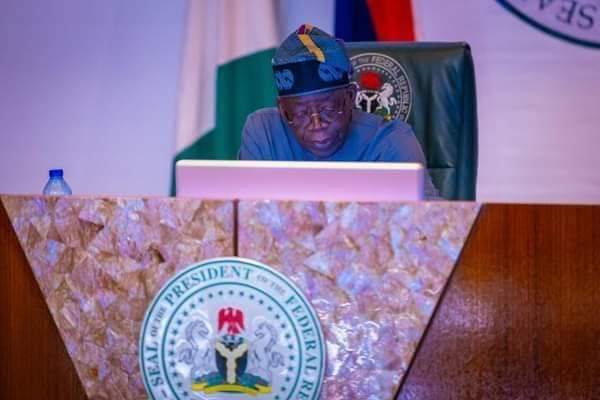 President Tinubu has inaugurated a committee aimed at resolving the longstanding issues between farmers and herdsmen in Nigeria, with a focus on fostering complete peace and development for the Nigerian populace.

Tinubu gave his approval for the committee's formation on Thursday, acknowledging the diligence exhibited by its members in compiling a comprehensive analysis of the problems and potential solutions associated with the conflicts between farmers and pastoralists in Nigeria.
Among the distinguished committee members is Architect Kabir Ibrahim Faskari, commonly known as Kebram, who hails from Katsina state. He has a noteworthy track record of leadership within the National Farmers Association of Nigeria (AFAN) and currently serves as the Acting Chairman of the Board of Trustees for the National Agricultural Foundation of Nigeria.
According to a statement from President Tinubu's spokesperson, Ajuri Ngelale, the meeting on Thursday saw the attendance of prominent figures, including former Kano state governor and National Chairman of the All Progressives Congress, Dr. Abdullahi Umar Ganduje. Ganduje's reputation for prioritizing expert advice in agriculture and animal husbandry during his tenure as governor was highlighted. His leadership played a pivotal role in making Kano state one of the most peaceful regions in Nigeria.
Ganduje expressed optimism that implementing the committee's recommendations could lead to significant progress in Nigeria, especially in terms of peace and the sustainable utilization of agricultural and livestock resources across the nation.
President Tinubu emphasized the committee's collaboration with Nigeria's Ministry of Agriculture and Food Supply, underscoring their commitment to delivering positive outcomes for the country. He also commended Ganduje for his proactive engagement with federal government agriculture and animal husbandry experts to address the challenges faced by farmers and herdsmen in Nigeria.
Leave a Reply
Your email address will not be published. Required fields are marked *