Katsina State Police Command Reports Major Arrests in Ongoing Crime Crackdown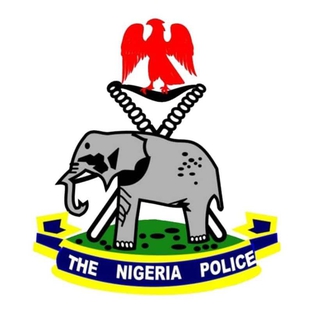 Katsina Times September 15th, 2023
Katsina State Police Command Updates on Recent Operations
In a briefing held at the command's headquarters, the Katsina State Police Command disclosed significant achievements in its ongoing battle against criminal activities in the state. The following key events were reported:
1. Arrest of Suspected Informant to Bandits and Recovery of Ammunition
On September 2, 2023, the command apprehended Ibrahim Abdullahi, also known as Dogo, a 35-year-old resident of Sabon Garin Dunburawa village in Batsari LGA. He is a suspected notorious arms smuggler. During his arrest, 404 rounds of 7.62mm live ammunition were seized from his possession. Abdullahi confessed to his involvement and revealed his associates in this illegal activity.
2. Arrest of Suspected Notorious Arm Bandit
Saidu Yaro, known as 'Sabon Jini,' was apprehended on August 30, 2023. He is a 30-year-old resident of Tsaskiya Village, Safana LGA, and has been on the command's wanted list for multiple offenses, including kidnapping and cattle rustling. Yaro's arrest was related to the kidnapping of Hussaini Nabara. Further investigations uncovered his connections to a notorious bandit leader and others involved in the ambush of Area Commander Dutsinma.
3. Arrest of Suspected Notorious Kidnapper
The command successfully arrested Saminu Usman, a 19-year-old resident of Tsambe village, Jibia LGA, for his alleged involvement in a kidnapping case from May 14, 2023. Usman confessed to his role in the kidnapping of a 5-year-old boy and provided information about his co-conspirator, Rabe, who remains at large.
4. Arrest of a Suspected Pedophile
On September 7, 2023, Haruna Wanzam, alias Baba Tsoho, a 65-year-old resident of Abuja quarters, Katsina Metropolis, was arrested for the sexual molestation of a four-year-old girl. Detectives acted swiftly upon receiving a report from the victim's father. Wanzam admitted to the crime.
ASP Abubakar Sadiq Aliyu, the Police Public Relations Officer (PPRO), delivered these updates on behalf of the Commissioner of Police, Katsina State Command. The investigation into these cases is ongoing.
Leave a Reply
Your email address will not be published. Required fields are marked *