OHCSF Revolutionizes Civil Service with Digital COMPRO-CBT Exam for 9,300 Officers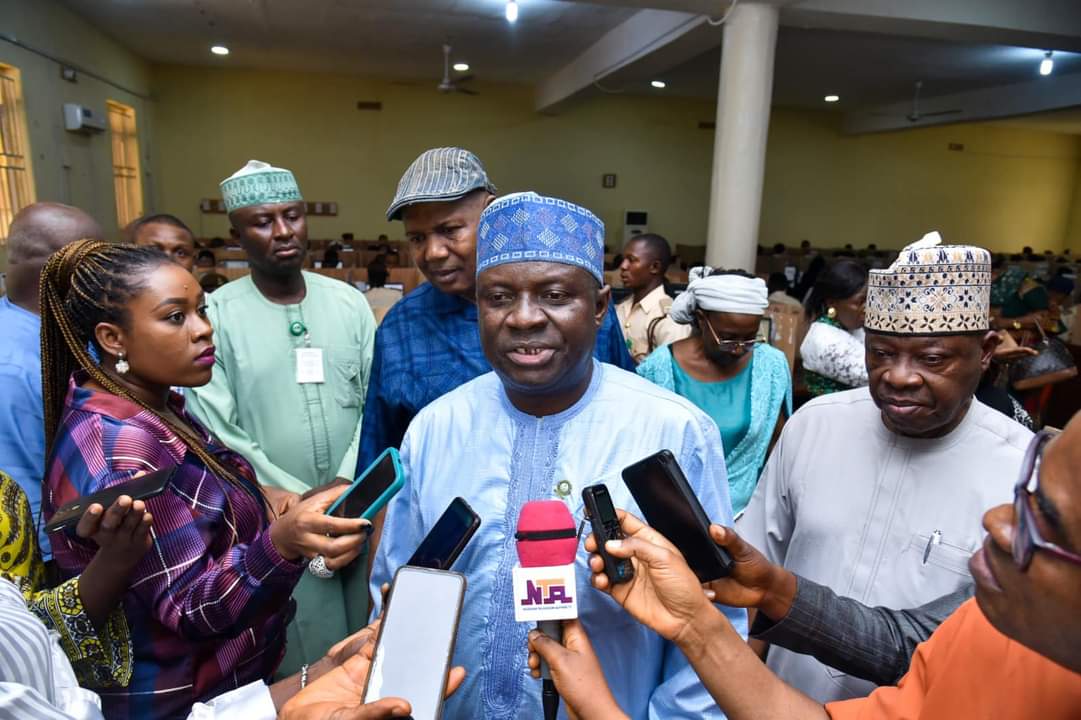 OHCSF CONDUCTS CBT COMPRO EXAM FOR OVER 9,000 OFFICERS IN MINISTRIES, NCS, NIS, FRSC, OTHERS
In its continued drive to eliminate human influence and achieve transparency and prompt release of results, the Office of the Head of the Civil Service of the Federation has conducted the Year 2023 Confirmation and Promotion (COMPRO) Computer-Based Test (CBT) for 9,300 officers in the public service across the country including Ministries, the Nigeria Customs Service, Nigeria Immigration Service (NIS), Federal Road Safety Corps (FRSC) among others.
Addressing the Media at one of the Examination Centres in Abuja on Wednesday, the Head of the Civil Service of the Federation, Dr. Folasade Yemi-Esan, CFR noted that the COMPRO examination was a highly rated and seamless examination unlike the previous paper-based system which was prone to human interference.
She further pointed out that the COMPRO-CBT is
part of the ongoing reforms under the Digitalisation pillar of the Federal Civil Service Strategy and Implementation Plan 2021 - 2025 (FCSSIP 25).
Dr. Yemi-Esan, who was represented by the Permanent Secretary, Career Management Office, Office of the Head of Civil Service of the Federation (OHCSF), Dr. Marcus Ogunbiyi affirmed that the exercise is part of walking the talk on the on-going digitalization drive of the OHCSF, which is aimed at improving service delivery to the citizenry.
According to her, the paperless COMPRO Examination is meant to test the knowledge of Officers about the Service and how well they will be able to cope with assignments as Public Servants in the overall interest of the country.
While revealing that it was the first CBT COMPRO Examination for junior Officers of the Federal Public Service, the HoCSF commended the level of comportment and commitment witnessed at the examination centers visited.
Also responding to questions from the newsmen on measures put in place to avoid compromise of the system, the Director, Learning and Development OHCSF, Mr. Atabor Adamu, stressed that some of the challenges encountered last year had been addressed through the upgrade of the portal and other electronic devices. He added that the conduct of the COMPRO CBT was a seamless one due to awareness and dogged determination by Dr. Yemi-Esan to reposition the Service for effective service delivery.
Leave a Reply
Your email address will not be published. Required fields are marked *