Katsina Govt Organizes 'Refresher Program' for 7,325 Newly-Recruited Teachers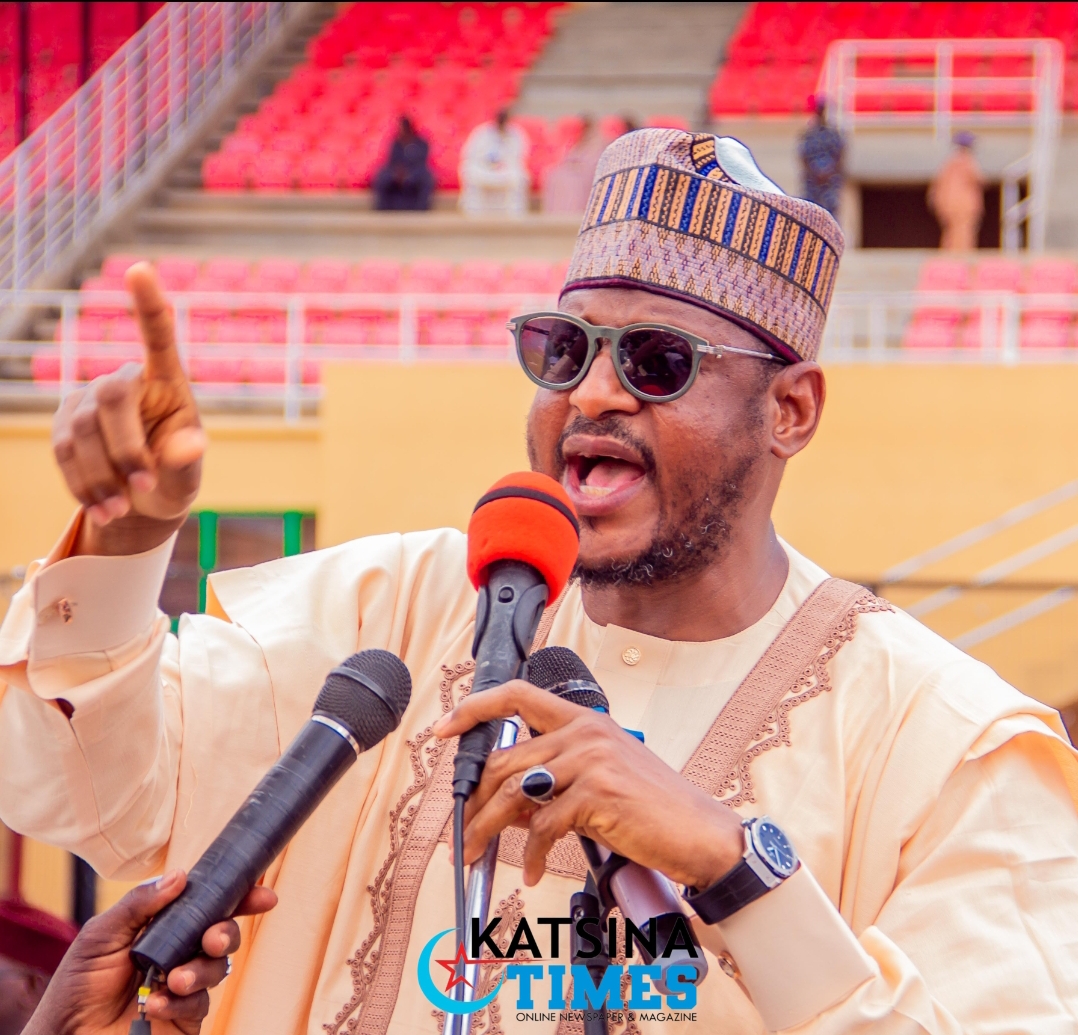 *Press Statement*
The Governor of Katsina State, Malam Dikko Umaru Radda, has directed that a 'One-Week Refresher Training Program' be organized for the 7,325 teachers newly recruited into the Katsina civil service.
"This is to ensure they are well-prepared for their roles in the teaching profession. And upon the conclusion of the one-week refresher course, I will personally present them with their employment letters," he said.
Radda spoke while receiving the report of the 'Adhoc Committee for the Conduct of Recruitment and Examination for S-Power'.
The recruitment of the over 7,000 teachers followed their remarkable performance in an aptitude examination and interview conducted by the adhoc committee.
The committee, which comprises 11 members and led by Dr. Sabiru Dahiru Yusuf, was inaugurated on July 11, 2023, by the Deputy Governor, Honorable Faruk Jobe.
Over the course of two weeks, the committee diligently screened prospective teachers across the seven old local government areas of the state, namely: Katsina, Malumfashi, Kankia, Dutsin Ma, Funtua, Daura, and Mani.
Their tasks included conducting recruitment examinations for 5,000 NCE/Diploma S Power primary school teachers, and 2,000 graduate S Power secondary school teachers.
Additionally, the committee reviewed the recent rapid recruitment of 3,889 teachers conducted by SUBEB.
According to Dr. Dahiru Yusuf, the candidates underwent screening in four categories: S Power primary school teachers, S Power secondary school teachers, newly recruited teachers, and part-time voluntary teachers for secondary schools.
Yusuf further said the committee obtained a list of 5,000 S Power primary school teachers and screened them across the seven LGAs, while the Ministry of Education provided a list of 2,000 S Power Secondary school teachers, and SUBEB released 889 newly-recruited teachers to the committee.
"Furthermore, the Ministry of Education supplied 693 part-time and voluntary teachers for secondary schools. In total, 8,582 candidates underwent screening, with 7,627 emerging as successful candidates.
"These 7,627 individuals later took an aptitude examination on August 13 and participated in interviews. Impressively, 7,325 candidates passed, representing a commendable 96% success rate, while 347 candidates did not meet the criteria," he said.
Governor Radda, upon receiving the committee's report, expressed his gratitude for their thorough work and recognized the vital role of education in his government's agenda.
Consequently, he promptly approved the employment of the 7,325 successful candidates.
"All the newly-employed teachers would be posted to their respective local government areas of origin. This landmark recruitment effort symbolizes a big step towards enhancing the quality of education in Katsina state," the Governor said.
Signed:
Ibrahim Kaula Mohammed,
CPS to Katsina Governor.
September 12th, 2023.
Leave a Reply
Your email address will not be published. Required fields are marked *