Governor Radda Inspects Progress On Danja-Bazanga-Nahuce Road Project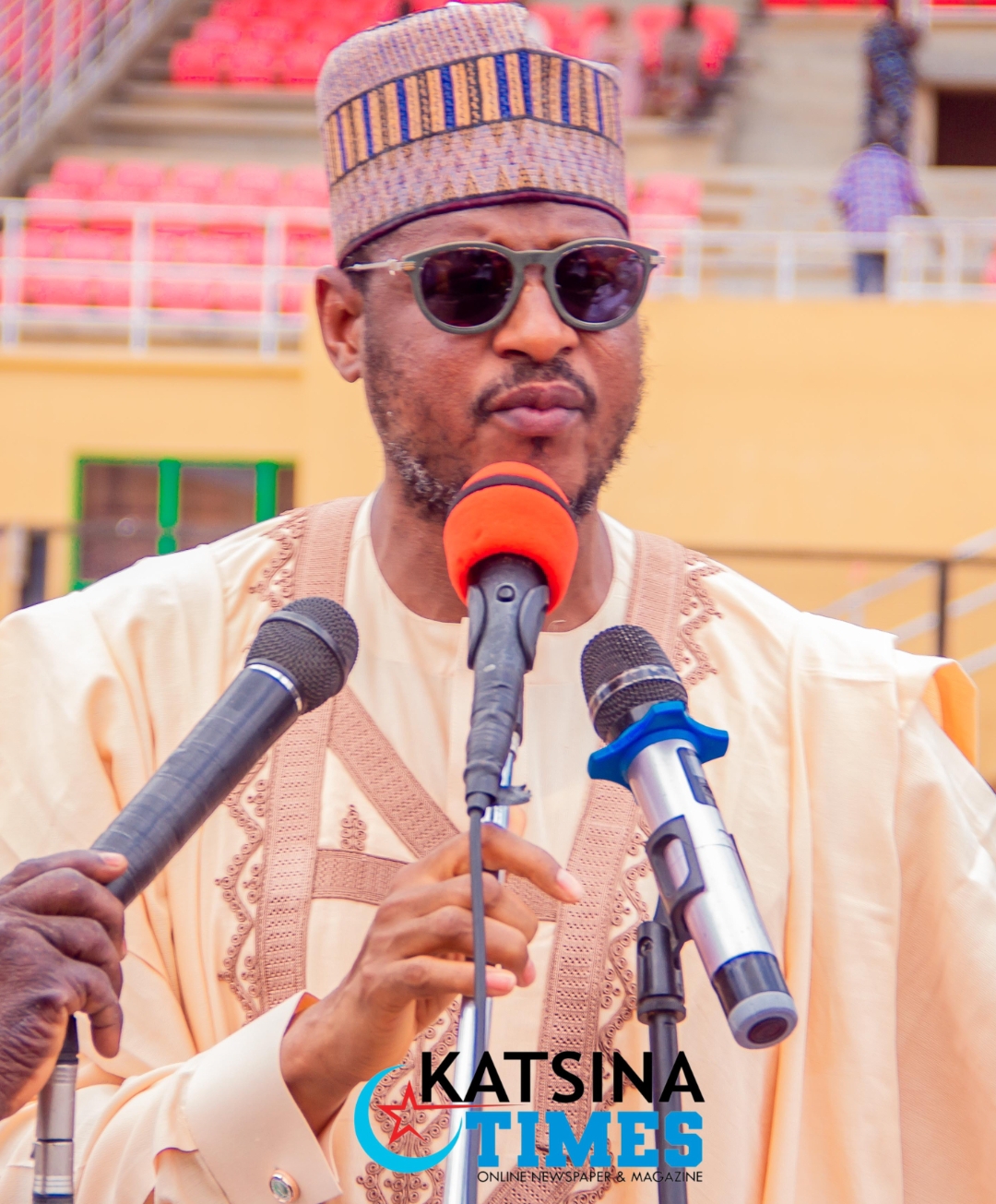 PRESS RELEASE
Katsina State Governor, Malam Dikko Umaru Radda, visited the ongoing construction of the Danja-Bazanga-Nahuce road on Saturday. The governor's inspection aimed to ensure the project stays on course and is completed as promised.
This significant infrastructure initiative, totaling 24.4 kilometers in length, was awarded at a cost exceeding 2.4 billion naira under the Rural Access and Agricultural Marketing Project (RAAMP). It forms a vital part of Governor Radda's administration's commitment to improving rural connectivity and fostering economic growth within the state.
During the visit, Governor Radda expressed his satisfaction with the project's progress, commending the construction firm for their dedication. He emphasized the importance of adhering to the project's specifications and urged the consulting team to maintain a vigilant presence on-site.
Governor Radda also took the opportunity to call upon the communities set to benefit from the road improvements to safe guard the infrastructure. He encouraged them to actively protect and embrace the project, recognizing its potential to enhance their socio-economic well-being.
Providing insight into the project's timeline, the project consultant, Sanusi Rufa'i, revealed that construction commenced in October of the previous year, with a scheduled completion date set for 2024. He noted that the project has now achieved an impressive 62% completion rate, significantly benefiting 17 local communities.
The representative of the construction firm echoed the commitment to deliver the project ahead of schedule, assuring the governor and the communities that their promise would be kept.
This visit marks a milestone in the first 100 days of Governor Radda's administration, showcasing a dedication to improving infrastructure and fostering development across Katsina State. As the project progresses, it holds the promise of transforming the lives of those living in the region, boosting economic opportunities, and enhancing overall quality of life.
Ibrahim Kaula Mohammed,
Chief Press Secretary to the Katsina State Governor.
12th September 2023.
Leave a Reply
Your email address will not be published. Required fields are marked *