"Nigeria needs N21 trillion to address housing shortage, says Shettima."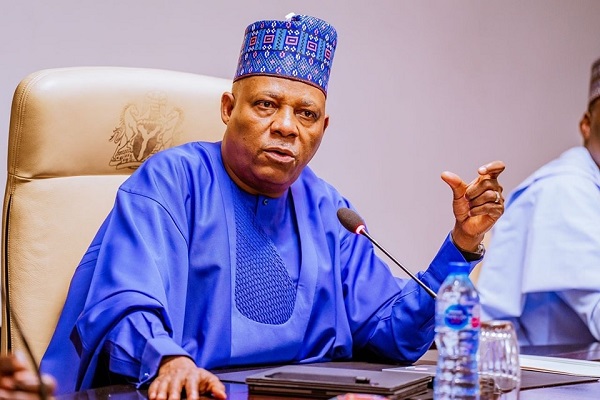 "Nigeria Requires N21 Trillion to Alleviate Housing Shortfall, According to Shettima
Sokoto, September 9 - Nigeria's Vice President made this announcement during the groundbreaking ceremony for a 500-unit housing estate, hosted by the State Government in Sokoto. Shettima commended Governor Ahmed Aliyu for his dedication to addressing the nation's housing crisis, emphasizing the enormity of Nigeria's housing deficit.
According to a statement issued on Sunday evening by Olusola Abiola, the Director of Information in Shettima's office, the Vice President stated, "Nigeria is facing a housing deficit of 28 million homes, requiring N21 trillion to meet this pressing need." He further praised Governor Aliyu's proactive approach, stating, "The Governor has made commendable progress in completing inherited infrastructure projects, including roads and flyovers."
Governor Aliyu announced that the housing estate, located in Wamakko Local Government Area, is earmarked for civil servants and will be offered for sale upon completion under an owner-occupier arrangement. He added that the State Government's investment in the project will amount to N7.3 billion.
This milestone event, marking the administration's first 100 days in office, attracted notable figures including former Sokoto State Governor Sen. Aliyu Wamakko, Minister of Agriculture and Food Security Abubakar Kyari, Minister of State for Water Resources and Sanitation Bello Goronyo, and former Deputy Governor of Sokoto State Mukhtari Shagari, among others."
Leave a Reply
Your email address will not be published. Required fields are marked *