Katsina budgets N26.6b, map out control strategy for flood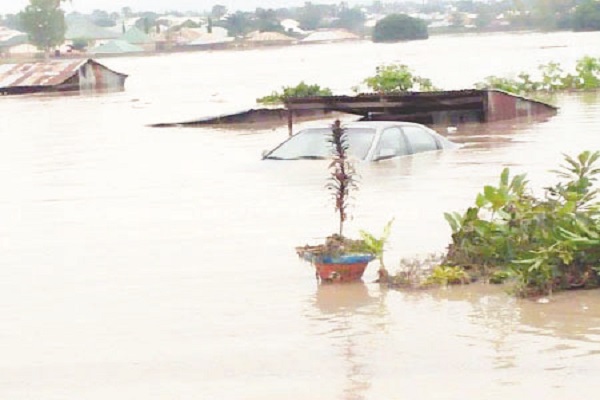 The Katsina State Government has announced a budgetary allocation of N26.6b as well as mapped out several control strategies for the rising cases of flooding of the water ways and several other environmental challenges.
Commissioner for Environment, Musa Adamu Funtua, who announced the measures during an exclusive chat with The Nation in his office in Katsina, said the State is ready to contain flooding and other environmental hazards
He underscored the cornerstone of the administration's policy agenda through the provision of developmental initiatives that encompasses various aspects of governance.
The Nation recalls that 13 States were recently projected to experience flooding in the country.
Funtua said some of the flood control measures include: construction of 13 number of ecological projects enlightenment campaign measures to sensitise the public on the right environmental practices, evacuation of wastes and drainages, immediate construction of drainage sites in jibia, cleaning of gabbages and so on.
He said: ''There are plans by the State Government to embark on sensitizing communities on the dangers of poor environments and littering of wastes.
''We are also working in collaboration with sister agencies like the Ministry of works, taking several proactive measures as well as the establishment of 7 centers for clearing gabbages in the major towns and communities.
''There are also plans to clear inherited water channels in Danja, Radda and Daura."
The commissioner while assuring on the unwavering commitment of Governor Dikko Radda's administration to advancing development, said the State will further embark on proactive measures, including afforestation, planting of trees, clearing of culverts and so on within the first one hundred days of the Governor's tenure in office.
Culled from The Nation
Leave a Reply
Your email address will not be published. Required fields are marked *