Governor Radda will be paving the road from Birchi to Wurma.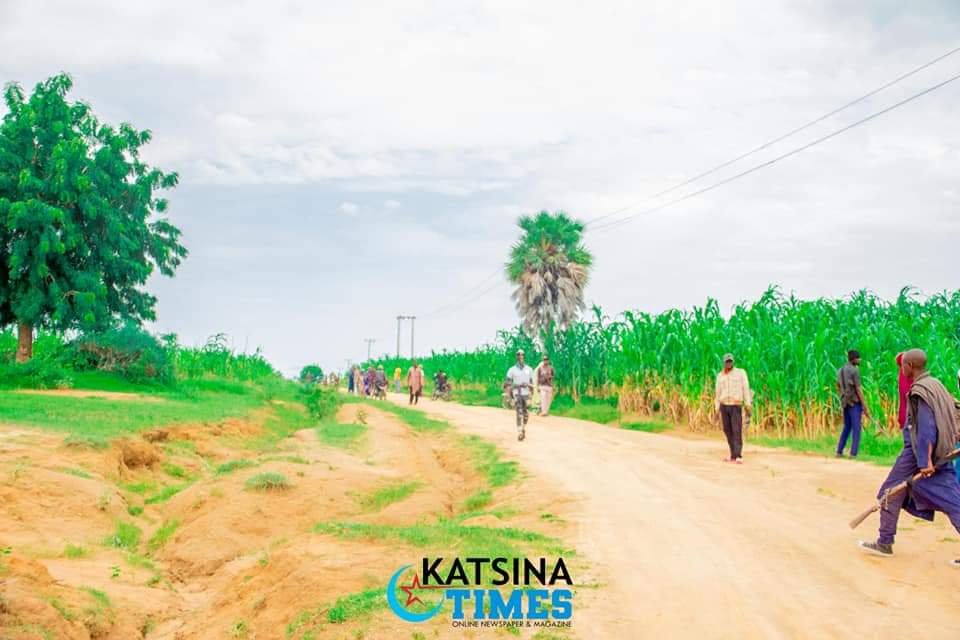 By Zaharaddeen Ishaq Abubakar, Katsina Times
On Monday, a team of engineers from the Katsina State Road Management Authority (KASROMA), led by the Chairman of Kurfi local government, Honorable Mannir Shehu, inspected a 7 km road that stretches from Birchi to Sabongari village, Lambo, and ends at Wurma.
The engineers conducted a thorough assessment of the road, including its width, length, and the condition of the bridges along the way. They documented all the necessary details, which were then submitted in writing to the Commission responsible for road construction under the new administration of Dr. Radda.
During a speech delivered in Wurma town, Honorable Mannir Shehu recounted the long-standing desire to improve this road. He mentioned that previous attempts by former Governor Bararabe Musa and Governor Lawal Kaita did not succeed. However, he expressed optimism in the current Governor, Dr. Dikko Umar Radda, who had sent a team of engineers to inspect the road within just four months of his promise. Honorable Mannir Shehu conveyed hope for positive changes under Dr. Radda's leadership.
Honorable Mannir also highlighted the good security situation in Wurma, emphasizing that the town did not face issues with thieves or gunmen. He urged the people of Wurma to pray for continued peace and stability.
The inspection team was accompanied by security personnel, journalists, and other individuals.
Leave a Reply
Your email address will not be published. Required fields are marked *