PRESS Release: Letter of Congratulation To D G/CEO of SMEDAN, Mr Wale Fasanya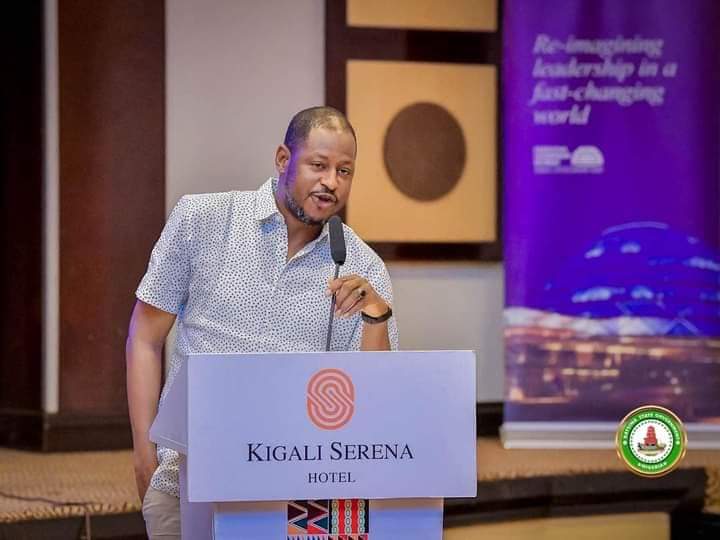 *Felicitations Over Your Unrivaled Academic Feat*
It gives me utmost delight to join thousands of your teeming admirers and associates to felicitate you for bagging a Doctor of Philosophy, PhD, in Policy Analysis and Management. Truly, attaining the zenith of academic excellence with a PhD degree, like you just did, is the stuff of only intellectuals.
That you attained this exalted feat, while serving as the Chief Executive of a robustly functioning federal government agency from the prestigious University of America, is profoundly amazing. It is one that describes your sheer capacity to take on multiple endeavours at a time, and yet delivering flawlessly.
In the last one year and still continue that you assumed the leadership of the Small and Medium Enterprise Development Agency, SMEDAN, as its Director General and Chief Executive Officer, CEO, you have not only built on the foundation of your predecessors, but have incredibly re-wrote the narrative of the agency.
To say that you have gradually repositioned SMEDAN towards actualizing its core mandates is of course. I have no scintilla of doubt that with this your latest academic feat, the coast is clear for SMEDAN to outstandingly improve the fortunes of Small and Medium Enterprises, SMES, in the country.
Tapping from the knowledge of your vast and scholarly erudition, I am certain your hardworking SMEDAN staff will be intellectually empowered to design beneficial programmes for Nigerian SMEs' survival and thriving. Your PhD degree, I dare say, has generally placed you at a vantage point of meticulously studying and analyzing government policies on MSMEs.
On behalf of the good people and Government of Katsina State, I once again congratulate you for this academic feat you just achieved. May Almighty God grant you the will power to deploy the knowledge gained in its course to advance a greater SMEDAN, and prosperous Nigeria, in extension.
Signed:
Dr. Dikko Umaru Radda,
The Executive Governor of Katsina State.
September 3rd, 2023.
Leave a Reply
Your email address will not be published. Required fields are marked *
Jamilu fiulani Jamcy
Jamilu Idris
Jamilu fiulani Jamcy
Jamilu Idris