Katsina State Police Report - September 1, 2023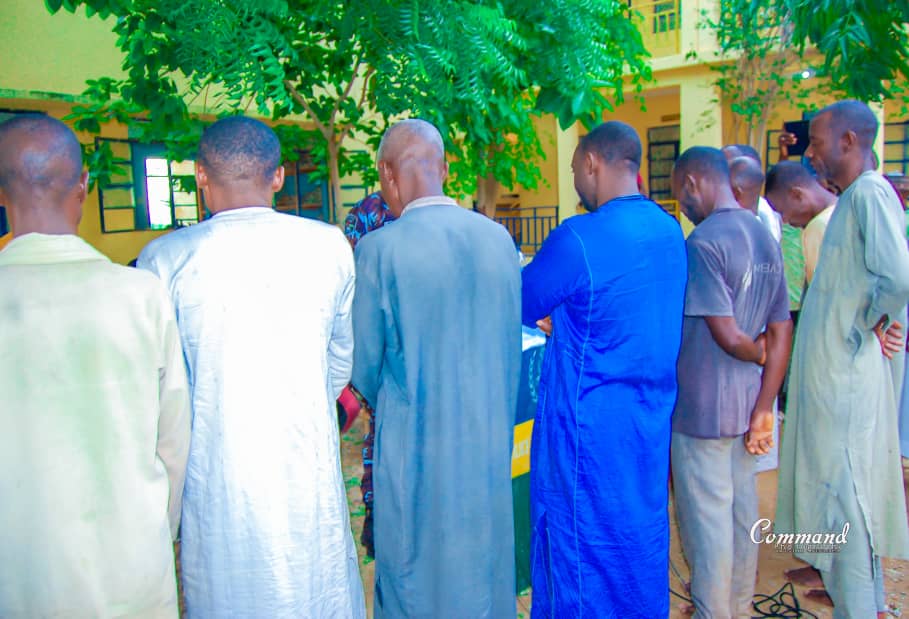 1. Arrest of Kidnap Suspects and Ammunition Recovery:
In April 2023, Katsina State Command apprehended Haruna Mohammed, Yahaya Alhassan, Idris Isah, and Zuhairu Umar, all members of a suspected kidnap-for-ransom group. These suspects had previously kidnapped Alhaji Sidi Usman's wife and baby in Baure LGA. They were found in possession of three rounds of 7.62mm ammunition. Three other accomplices remain at large.
2. Capture of Notorious Arm Bandit:
On August 28, 2023, Lawal Alhaji Idris was arrested, a suspected member of a kidnap-for-ransom gang in Faskari LGA. He confessed to the kidnapping of Alhaji Hussaini, resulting in one fatality, and an attempted abduction of Alhaji Musa, along with a theft of beans. Three of his associates are currently on the run. Efforts are underway to apprehend them.
3. Arrest of Suspected Fraudsters and Counterfeit Currency Seizure:
Ten suspected fraudsters, including Alhaji Ali Yau, Alhaji Alhassan Suleiman, Bello Abubakar, and others, were apprehended on August 28, 2023. They were involved in defrauding the public using counterfeit naira notes. During a search of their residence, 144 suspected counterfeit one-thousand-naira notes and a bottle of liquid suspected to be mercury were discovered.
Investigations into all these cases are currently ongoing.
ASP Abubakar Sadiq Aliyu,
Police Public Relations Officer (PPRO),
For: Commissioner of Police,
Katsina State Command.
Leave a Reply
Your email address will not be published. Required fields are marked *