Expanding cooperation between Iran and Nigerian through cultural, artistic animation (2)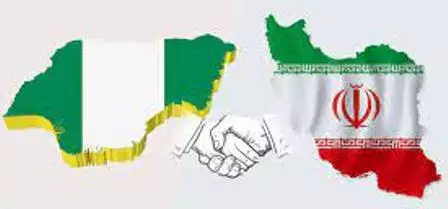 (This is the second and final part of a two-series feature with the first part published a few days ago)
A news analysis by the News Agency of Nigeria (NAN)
The animation industry in Nigeria is still small with a great potential to expand and employ a large number of people in different sections of film production.
However, there are a few challenges making it difficult to meet the needs of the market.
They are a lack of professional trainers and training centres; high cost of equipment; shortage of power supply; insufficient grants; and poor government regulation.
Dr Alireza Mohammadinigjeh, an Abuja-based producer, scriptwriter, and media consultant and producer of an animated film titled 'Mina va Doustan' is one of the best-animated movies in Iran.
He spoke on ways that Iran and Nigeria can expand cultural and artistic cooperation through animation.
According to him, Iran has nearly 20 years of professional experience in this industry. So it cannot compete with countries that have a hundred years of experience.
"In different countries, more short animated films and motion pictures are produced than feature films, and Iran is not very different from other countries in this branch of art.
"For instance, in the Middle East region, I don't think we have a country that has the highest-grossing animated films and or has a huge production market.
"In general, Iran has several powerful animation studios in the world, which are far from other producers and companies that produce long animated movies with big budgets.
"For instance, they produce five animations a year, each of which cost more than 100 million dollars and is shown in five thousand movie theaters.
"Iran has a big difference with them in terms of production and market size and it makes money almost one-hundredth of them.
"If an animation in Iran is well advertised and supported, it might be able to have 50 movie theaters, a size that cannot be compared with animations on the international scene.
He added that Iran may have had impressive progress in terms of production size in recent years, but if this size or rate is not met with even minimal quality, it will lose that record as well.
For instance, Iran will make 10 motion pictures in a year, at least two of these should be successful and be well received, because if this does not happen, no one will start making animation.
Iran is one of the countries that have a real problem in terms of funding in the field of animation.
In this regard, either the government capital should enter the project or the private sector should spend a few billion for the business.
However, in spite of this cost, the work is not connected to the world market and everyone gets their hands on government capital, and then instead of an animation work being made to attract the audience, it becomes mostly a deal that is popular with directors.
Mohammadinigjeh says both Iran's and Nigeria's animation industries are facing huge challenges.
He identifies the challenges thus: "Firstly, the absence of quality studios with the necessary technical know-how.
"Secondly, lack of funding, and infrastructure. These include the cost of studio space, the high cost of buying high-end graphic computers, graphic tablets, rendering machines, insufficient power supply, payment of staff, etc.
"Inadequate policies and regulations by the necessary government bodies to help regulate the industry and put policies that will make it difficult to release uncensored content into public spaces.
"Thirdly, lack of collaboration. Embracing a more open way of collaboration that focuses on leveraging team strength rather than an individual's strength is important in finishing projects successfully.
"These are the problems that plague the animation industry in the two countries.
"Both countries have enough young people. These young people are a good potential for the growth of this sector of the industry.
"The two countries are among the best in the world in terms of films and series. Nollywood is one of the biggest producers of movies and series, and Iran has won two Oscars and its cinema industry is very rich.
"However, both countries have not yet reached their potential in this industry."
It should also be noted that in the new age of cinema and television, the use of animation has become a necessity, which has made its use mandatory.
The two countries have mutual grounds for cooperation in the field of animation.
Some areas of cooperation between the two countries include making joint films and series as that could lead to the expansion of cultural relations, including cultural diplomacy)
Holding festivals (every year, more than 50 television and film festivals are held in Nigeria in different states.
The experiences of this country in this sector are very valuable.
Attending Nigerian festivals and also inviting Nigerians to participate in Iranian festivals can act in the direction of cooperation and cultural dissemination).
Inviting experts from both countries (Iran and Nigeria have their own directors and style owners). As a result, inviting experts from both sides can cause analysis and pathology in different sectors, which results in the growth of the cultural sector, especially animation).
Holding specialised workshops (Nollywood's experience in the international sector is very valuable, its presence and audience knowledge are very valuable.
By holding virtual or physical workshops, you can benefit from the experiences of the Nigerian side.
Their cooperation with world-renowned cinematographers has grown, and Iran can use these experiences in the form of workshops.
Iran also has a style in the world in terms of content. Nigerians can use Iran's experiences.
Professorial and student exchange in the animation department. (the existence of many universities in the cinema department in different states and also different cultures in Nigeria has caused many students to graduate in this department every year).
There are also transit universities in this department in Iran.
The exchange of professors and students will definitely be very valuable and beneficial.
Using the capacity of writers of the two countries Using the animation capacity of the two countries to provide cinema products (film screening and home sector). (NANFeatures)(www.nannews.ng)
If used please credit the News Agency of Nigeria (NAN).

Leave a Reply
Your email address will not be published. Required fields are marked *