Expanding cooperation between Iran and Nigeria through cultural, artistic animation (1)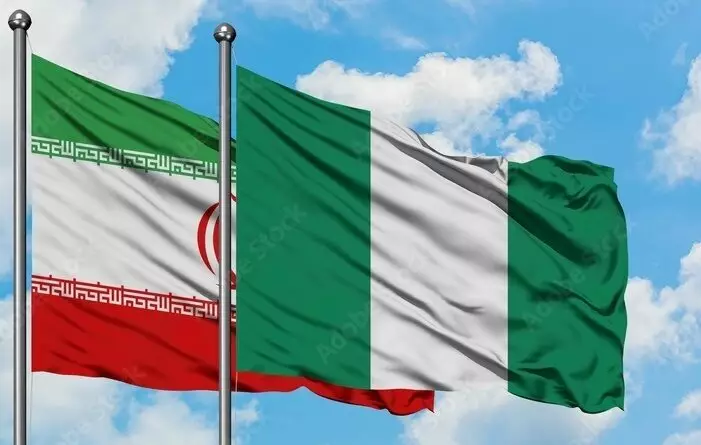 News Analysis by News Agency of Nigeria (NAN)

The global animation market size was valued at US$ 354.7 billion in 2020. Since the creation of the Black Panther comic into a movie, the world has seen a burgeoning of interest and investments into African Content.

It is always interesting to watch animation at any age. Seeing animation in today's world, which has devoted a lot of its productions to it, can be a part of daily life.

For several years now, Iranian animations have heated up the market of this festival and animation productions in Iran have grown well. However, many are of the view that there are still shortcomings in its supply.

Of course, an attractive plot and the creativity of animators are also important in the production of animations, which is felt in Iranian animations.

Dr Alireza Mohammadinigjeh, an Abuja-based producer, scriptwriter, and media consultant and producer of an animated film titled 'Mina va Doustan' is one of the best-animated movies in Iran.

He spoke on ways that Iran and Nigeria can expand cultural and artistic cooperation through animation.

Animation in multimedia is more than necessary for modern business promotion. With the help of animation, it will be easier and simpler to develop your storyline and the characters while producing incredible explainer videos for your company.

Animation has allowed storytellers to tell stories in unique ways. The visceral fantastical worlds in animated films can reignite inspiration and the magic of stories no matter what age.

"So if you're a storyteller, or want to be, animation is a great place to start," he said.

According to him, animation is a method of photographing successive drawings, models, or even puppets, to create an illusion of movement in a sequence. Because our eyes can only retain an image for approximately 1/10 of a second, when multiple images appear in fast succession, the brain blends them into a single moving image.
"In traditional animation, pictures are drawn or painted on transparent celluloid sheets to be photographed. Early cartoons are examples of this, but today, most animated movies are made with computer-generated imagery or CGI.
"To create the appearance of smooth motion from these drawn, painted, or computer-generated images, frame rate, or the number of consecutive images that are displayed each second, is considered.
"Moving characters are usually shot "on twos" which just means one image is shown for two frames, totalling 12 drawings per second. 12 frames per second allow for motion but may look choppy.
"In the film, a frame rate of 24 frames per second is often used for smooth motion. There are different types of animation. They are:
-Traditional Animation
-Rotoscoping
-Anime
-Cutout
-3D Animation
-Stop Motion
-Motion graphic," he added.
Mohammadinigjeh says in the lower hall of the National Museum of Iran, there is a special showcase. A glass showcase is empty all around and a clay cup shines in the middle, a cup that is a sign of the peak of art, ingenuity, and creativity of the people of the burnt city.
"Many researchers have considered the date of the burnt city to be the same as the Bronze Age and the same period as Jiroft civilisation. This ancient site is located in the south of Sistan and Baluchistan.
"The most important work of art discovered from the ancient site of Burnt City is a clay jar with the world's first "moving picture" or "animation" on it.
"On the body of this cup, a goat is depicted in five different positions, each of which is a continuation of the previous one. In the first picture, the goat is standing in front of the tree, and in the next four pictures, it moves towards it and feeds from this tree.
"This is the first animation in the world. Related to Iranian civilisation,'' the consultant said.
Mohammadinigjeh said in Nigeria, which is home to the world's second-largest film industry, animators and cartoonists are struggling to make a name for themselves in Nollywood.
Although there is a scarcity of formal training opportunities in the animation space, many Nigerian animators are carving a niche for themselves by creating local production and animated short movies.
'Iwájú', which has been described as Nigeria's first animation series, is expected to be released soon by Walt Disney Animation Studios and the pan-African British-based entertainment company Kugali Media.
It will be set in a futuristic version of Lagos and will explore themes of inequality, class divide, and coming of age.
"Studio executives and streaming services are taking a critical look, even though they are not doing a lot to change the situation.
"A lot of animation professionals have to go outside our borders to experience real value conversion. Animation takes longer and is more expensive.
"With more partnerships and investment, Nigerian animation will improve significantly," he said.
According to PR Newswire, the total value of the global animation industry was projected to reach $270 billion by 2020. The streaming market for animation content peaked at $ 2.9 billion in 2018 and is experiencing growth at an annual rate of 8 percent.
Animation is capital-intensive and involves different sections and processes of production which require specialised skills.
The absence of an adequate training hub to train animators is another challenge that the industry faces.
Most animators in Nigeria are self-taught as there are few animation training centres in the country. (NANFeatures)(www.nannews.ng)
**If used please credit the writer and News Agency of Nigeria.**

Leave a Reply
Your email address will not be published. Required fields are marked *