Sacking of casual staffer: NAWOJ has my vote, support to and salute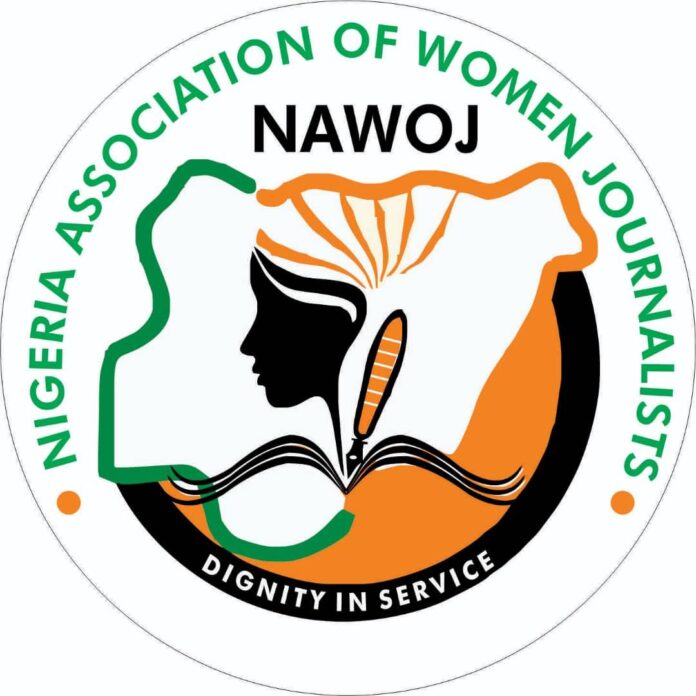 This is a rejoinder to Malam Ahmed Yusuf Modibbo, who took it upon himself to throw dust into the good works of the Katsina State chapter of the Nigeria Association of Women Journalists (NAWOJ) for standing up to fight for a member who works as a casual staffer at the Katsina State Radio Service.
I've not spoken to the lady in question largely because at first, the issue did not get my attention. I've worked with several editors and managerial heads over the years and I know what people can do to satiate their ego but I also know what junior staffers can do to get attention. The whole issue got my attention when "sexual misconduct" creeped into the discussion and as someone who knows newsrooms business and politics, I can't fold my arms, laugh it all and keep moving.
I can't say whether Ms Fauziya or NAWOJ are right in the allegation against the GM but I'm cetrain of one thing: the NAWOJ couldn't be so foolish to take a fight of such magnitude without doing their homeworks. Moreso, I'm responding here to Mr Modibbo for his decision to rubbish a whole association to serve his master (s).
In his article titled "Some observations as regards the disengagement of a female casual staff of Katsina State Radio", Mr Modibbo questioned NAWOJ's stand on the matter. He said NAWOJ took one side of the story saying he was a bit "surprised". How exactly should the association react to the issue? Does Mr Modibbo know how association operate? Is it possible and okay for NAWOJ to throw Ms Fauziya out of the bus because people like Mr Modibbo would be "surprised" if an association stand for their member?
NAWOJ is not a newspaper or any broadcast house that will go around seeking comment from sources for a story. NAWOJ is an interest based association that must first of all protect its members (something it's doing now) so how should that be an issue? Were they supposed to place a call to the GM and ask for his opinion before releasing the statement? No! Because it's not a news story but a news item which news reporters should take, reangle it to their house style and reach out to the GM for his response. It's called "balancing" in journalism.
If reporters who took the news item decide not to reach out to the GM for comment, then it shouldn't be a reason to rubbish NAWOJ.
Another funny part of Mr Modibbo's article is the claim that Ms Fauziya bragged about being "connected at the Government House". It's funny actually because if she is connected as his "sources" claimed, the GM wouldn't dare to sack her because he knows she is connected like him. More better, she would not have been a casual staffer for a decade. She would have been a permanent and pensionable civil servant in her choice of place of work in the state. It's not possible for anyone to be connected and yet remain a casual worker. Does it even make any sense?
Mr Modibbo brought up the issue of Ms Fauziya being unqualified to be a member of the NAWOJ because she is from the programmes department. He beat a retreat, disowned himself and said she was officially transferred to the News and Current affairs Department by the GM. Her transfer therefore qualified her to be a member of NAWOJ.
Mr Modibbo said some female co -workers are found of accusing their bosses of harassment to evoke sympathy. It's true that people take advantage of issues in life. But what if Ms Fauziya is right? Should we then throw everything away because there were cases of female workers lying against their bosses? What if she is indeed right?
Mr Modibbo, I learnt, is from Kaduna and a member of the NUJ there. Is he coming to teach journalists in Katsina how to operate or is he watching out for his friend or being paid by others to rubbish a decision taken by NAWOJ.
I would expected Mr Modibbo to accuse NAWOJ of being inactive if they didn't take over Ms Fauziya's issue but alas, here we're.
One last question: Did Mr Modibbo reach out to NAWOJ before taking on the hatchet job of speaking for the GM? His article dwells on being fair to all sides but did he speak to Fauziya Lawal or NAWOJ or did he choose to dwell on trivialities speaking to "sources" when NAWOJ and Ms Fauziya are a call away?
Lastly, I believe as the veteran journalist that he is trying to portray himself as, I'm sure he knows where the problem lies in Nigeria's journalism practice today. Journalism today has myriads of issues but none has anything to do with NAWOJ or junior staffers voicing out grievances when they believe they're cheating on by their bosses. I see this as a development.
Mohammed Babangida
Leave a Reply
Your email address will not be published. Required fields are marked *