PDP Power Struggle Unfolds as Wike and Governors Clash Over National Secretary Position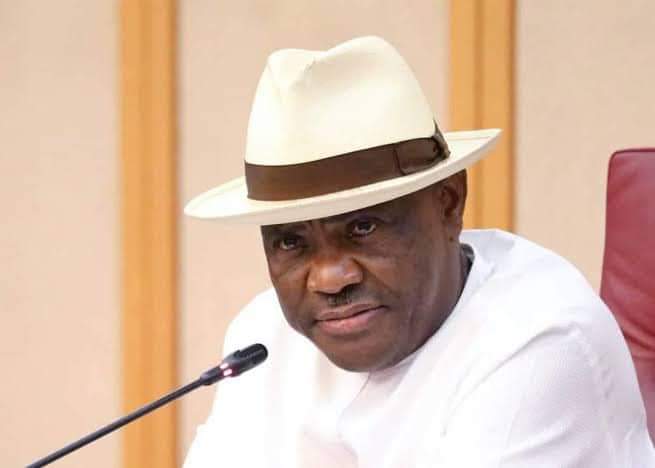 PDP Power Struggle Unfolds as Wike and Governors Clash Over National Secretary Position
Muhammad Ahmed, Abuja Nigeria
A fierce power struggle has erupted within the People's Democratic Party (PDP) as a tussle ensues over the reinstatement of Senator Samuel Anyanwu as the party's National Secretary. The conflict pits PDP Governors against Nyesom Wike, the Minister of the Federal Capital Territory (FCT), in a contentious contest for party leadership.
Anyanwu, having recently faced defeat in the Imo State Governorship Election, resisted calls to resign as National Party Secretary, opting to remain in office. The South-East Region proceeded to elect his successor, former PDP National Youth Leader Sunday Udeh Okoye. However, internal power dynamics hindered Okoye from assuming the role.
In October, a federal high court in Enugu state mandated the PDP to replace Anyanwu as National Secretary. Despite the court order, the party's National Working Committee (NWC) failed to execute the replacement.
Last Tuesday, as the NWC prepared to inaugurate Okoye, Anyanwu, armed with a court order, halted the planned ceremony in Abuja. The PDP Governors, wary of Wike's potential dominance over party leadership, intervened, preventing Anyanwu's reinstatement. Acting National Chairman Ambassador Illya Damagum asserted that Anyanwu's reinstatement would be withheld until conflicting court orders were resolved.
The dispute over the National Secretary position originated from a letter by Adolphus Wabara, PDP Party Board of Trustees Chairman, urging Anyanwu to step down and focus on his gubernatorial campaign. Wike publicly criticized Wabara's directive, intensifying internal conflicts.
The ongoing power struggle underscores deep divisions within the PDP, raising concerns about the party's future trajectory and stability.
Leave a Reply
Your email address will not be published. Required fields are marked *