Nigeria embarks on a holistic police reform in partnership with UNDP and the German Embassy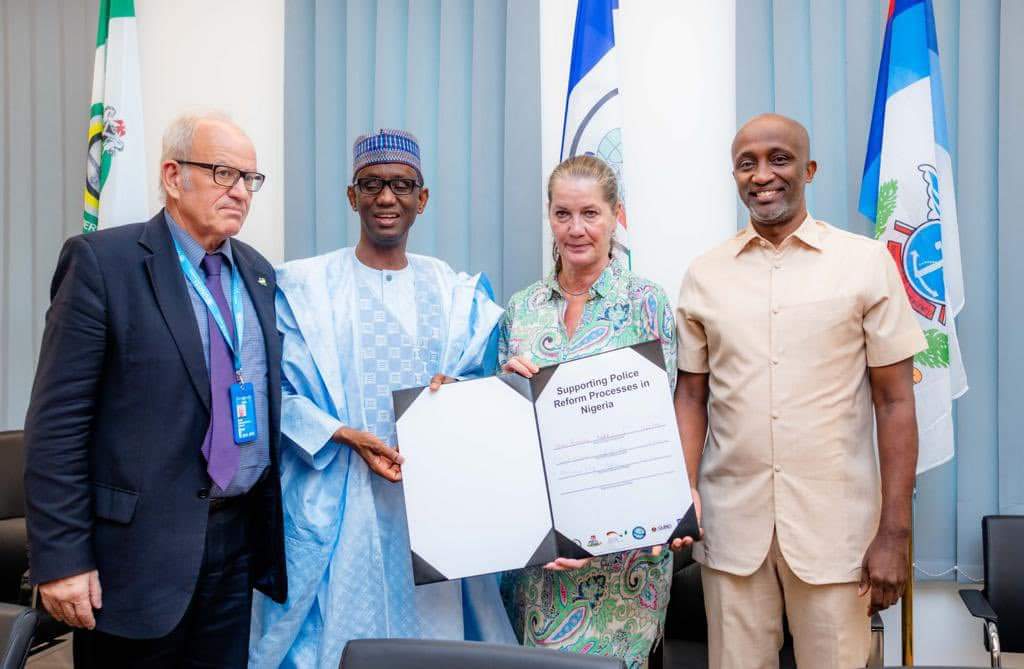 In a significant stride towards enhancing the capabilities of its police force, the Office of the National Security Adviser (ONSA) has forged a partnership with the United Nations Development Program (UNDP) and the German Embassy in Abuja. This collaborative initiative marks the commencement of a comprehensive police reform program, aimed at elevating the Nigerian Police into an institution synonymous with the highest standards of trust, human rights, and public service.
During a pivotal meeting held on Friday, November 17, 2023, the President's Security Adviser (NSA), Nuhu Ribadu, convened with UNDP representative Mohamed Yahya and German Ambassador to Nigeria Annett Gunther to finalize the terms of this strategic alliance. The agreement underscores the unwavering commitment of all involved parties to support the endeavors of the Special Committee on Police Reform, established by President Bola Ahmed Tinubu during the National Police Council meeting.
The collaboration between ONSA, UNDP, and the German Embassy is poised to leverage the UNDP's specialized expertise in police reform, thereby reinforcing support for Nigeria's ongoing efforts in this critical area. This synergistic partnership is anticipated to play a pivotal role in shaping the trajectory of police officer development in Nigeria, aligning with global best practices and standards.
Leave a Reply
Your email address will not be published. Required fields are marked *
oKpeirmfLKQO
nvijRmWitoitMMbfXUJHzzksLjvh
zvcVQfXLzjodmuzO
fJujECFSCUkJVUHTe
KcJFVMhQzrJfwFJJo
zxpsBPTcQlmWlqjD
XtmrDKXpcnOIF
jTUlVPtniJDUqWjDThfEUQch
LUmpUlPJIAJL
MNKYfDJvQWNzDjqnLIJ