Reps task Police, other security agencies to end banditry in Katsina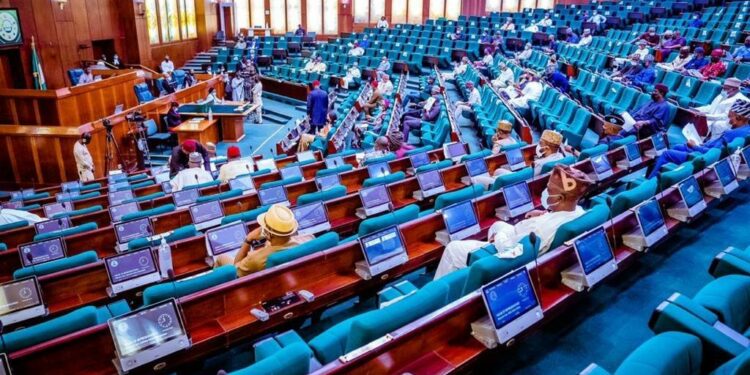 The House of Representatives on Wednesday voiced serious concern regarding the ongoing series of assaults and brutal acts of violence causing extensive damage to crops, livestock, and property, along with horrifying killings in different communities across Katsina State.
The resolution was passed following the adoption of a motion presented by Hon. Aliyu Iliyasu Abubakar, the representative for Batsari/Safana/Danmusa in Katsina State.
In an effort to guarantee the safety of lives and property in the affected communities within Katsina State, the lawmakers urged the Nigerian Police and other security agencies to implement necessary measures to halt banditry activities.
In his lead debate, Hon. Abubakar observed that the communities of Batsari, Safana and Danmusa have been grappling with a series of relentless assaults and brutal acts of violence resulting in widespread devastation to crop, livestock and property, coupled with atrocious killings.
"The House further notes that the acts of banditry have resulted in the tragic loss of prominent community figures.
"An example is the reported incident involving the District Head and a Village Head in the mentioned Constituency, both falling victim to these deadly activities.
"The House further notes that just last week, Danmusa town, the headquarters of Danmusa Local Government witnessed a harrowing incident as hundreds of bandits surrounded the area, a multitude of bandits besieged the town, indiscriminately opened fire on the streets which claimed the lives of 10 individuals, including a former Local Government Chairman, a serving Assistant Superintendent of Police, as well as students, women and children.
"Numerous others are now in the process of recuperating from gunshot wounds in various hospitals.
"The House is concerned by the alarming frequency of these activities, it is troubling to observe a pattern where the actions of the bandits seem to have turned into a grim business, a disturbing hobby, and an unsettling routine.
"This involves their disturbingly regular practice of killing and kidnapping individuals within the Constituency on a daily basis.
"The House is also concerned that despite the establishment of a Community Watch Corp by the Government of Kastina State to counteract banditry attacks, the measures in place appear insufficient in addressing the persistent nature and the resultant effects of these assaults," he noted.
While commending Katsina Government for its efforts in tackling security challenges in the State, the House mandated the Committees on Police Affairs and other security related Committees to liaise with the relevant security Institutions to take necessary measures to stop banditry activities in Batsari/Safana/Danmusa Federal Constituency in particular and Katsina State in general.
The House also urged National Emergency Management Agency (NEMA) to provide relief materials and medical aid to the affected Communities in Batsari/Safana/Danmusa Federal Constituency.
After the debate on the motion, the lawmakers observed a minute of silence in honour of the deceased and offer a solemn prayer for the repose of their souls.
Culled from Tribune
Leave a Reply
Your email address will not be published. Required fields are marked *