Empowering Education: Nagaske and State Secretary Forge Path to a Brighter Future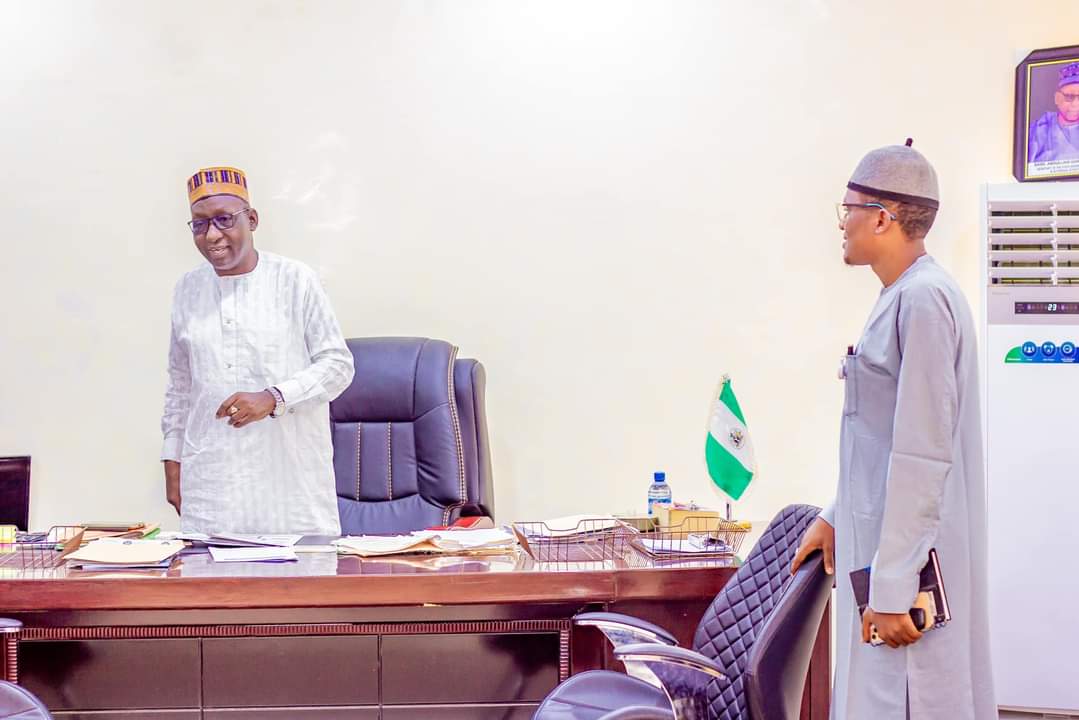 Inspirational Meeting Between Special Assistant and Secretary to the State Government Katsina Sets Stage for Education Advancements
In a recent and highly promising meeting, Muhammad Nagaske, Special Assistant on Students' Matters, engaged in a productive discussion with the Secretary to the State Government Dr. Abdullahi Garba Faskari. The rendezvous, held in the Secretary's distinguished office, underscored the significance of the dialogue.
Mr. Nagaske's visit went beyond mere courtesy, as he eagerly sought the Secretary's valuable advice, reflecting his deep respect for the Secretary's wisdom. The meeting also served as a platform for exploring potential collaborations between their respective offices.
The focus of their discussion revolved around the possibility of a strategic partnership designed to enhance student welfare across the state. This forward-looking approach aligns with their shared commitment to provide students with the necessary support and resources for successful educational journeys.
This encounter marks a significant stride toward a partnership with immense potential. It lays the foundation for substantial improvements in student well-being and prospects, generating excitement about the positive impact this collaboration could have on the educational landscape within the state.
Leave a Reply
Your email address will not be published. Required fields are marked *