Inspector General of Police Assures Enhanced Election Security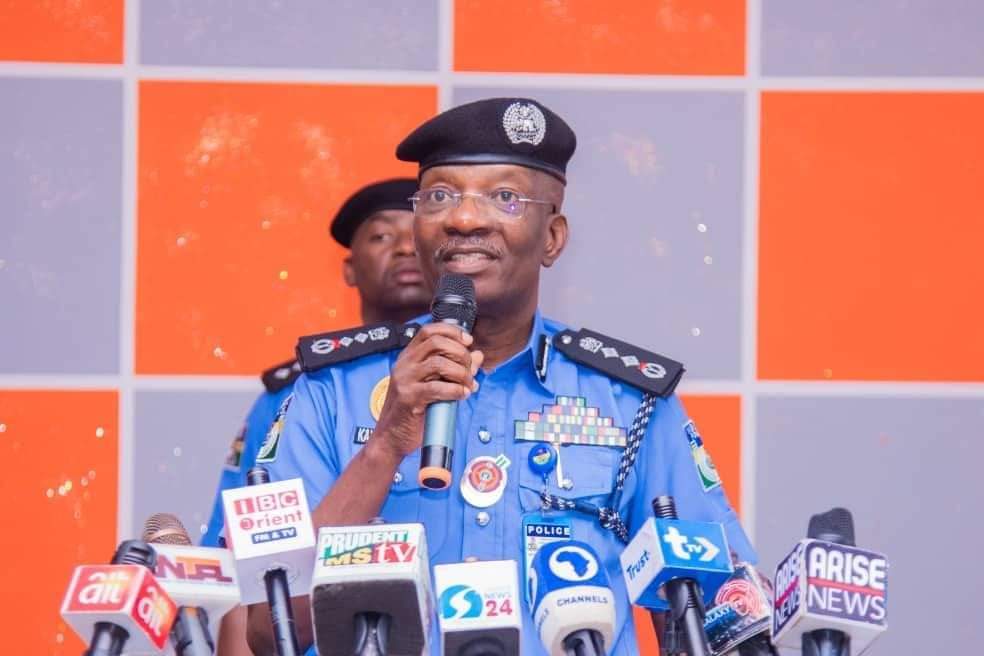 Owerri, Nigeria - November 2, 2023
The Inspector General of Police, Dr. Kayode Adeolu Egbetokun, NPM, convened a significant gathering with political leaders and key stakeholders on Thursday, November 2, 2023. The meeting, held at the Rockview Hotel in Owerri, centered around crucial election security-related matters.
During the event, discussions spanned various topics, including police deployment, ensuring secure elections, and maintaining the safety of all citizens. This meeting provided a platform for the Inspector General of Police to reaffirm the commitment of the Nigeria Police Force to creating a safe environment for voters and participants in the electoral process.
Dr. Egbetokun emphasized that the officers deployed for election duties have undergone rigorous training in election monitoring. This training ensures robust security at polling units and upholds the fundamental rights of the public. The NPF's focus on upholding democratic principles is evident in its dedication to providing professional and impartial security services.
The Inspector General encouraged all political parties to engage in constructive dialogue and promote a peaceful atmosphere throughout the election period. This approach fosters a harmonious and peaceful environment, essential for a credible and successful electoral process.
In line with the commitment to professionalism and impartiality, the Inspector General stressed the importance of citizens having confidence in the NPF's dedication to non-interference in the electoral process. The primary objective of the police is to guarantee a safe and peaceful environment for elections. Stakeholders were reassured that security for all citizens is a top priority, and the police will work diligently to maintain peace and safeguard the electoral process from any disruptions.
Dignitaries at the meeting included the Speaker of the Imo State House of Assembly, Chief Mike Okiro (IGP Rtd.), Chairpersons of Eight Political Parties, Traditional Rulers led by His Royal Majesty Eze Dr. EC Okeke, CFR, the Eze-Imo of Imo State, the Imo State Resident Electoral Commission, religious leaders, Heads of Security Agencies in Imo State, members of the Civil Society, Youths, and Student Groups.
In a strong message to potential disruptors of the elections, the Inspector General of Police issued a stern warning. He made it clear that officers deployed have been instructed to take decisive action against anyone engaging in unlawful activities that undermine the integrity of the electoral process. The use of VIP escorts, sirens, and illegal movements on election days was also reiterated as prohibited practices. This proactive stance is aimed at ensuring a secure and transparent electoral process.
The Inspector General's meeting underscores the Nigeria Police Force's unwavering commitment to upholding democratic values, maintaining peace, and securing the electoral process, demonstrating the force's dedication to serving the public interest.
Leave a Reply
Your email address will not be published. Required fields are marked *