Katsina State Magistrate Grants Bail to Minors in Remand Home for Bean Theft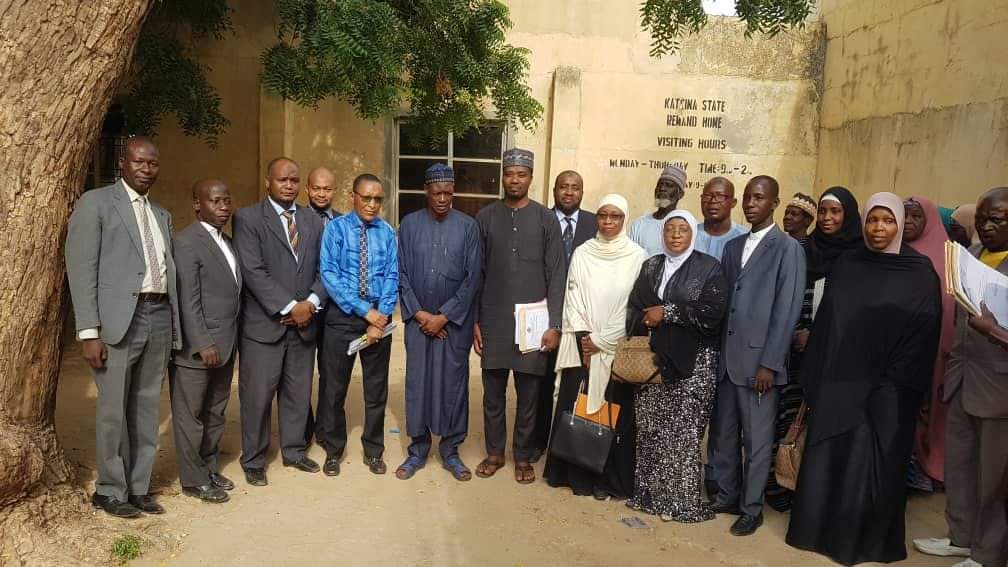 In a positive stride towards justice and compassion, Hon. Justice Musa Danladi Abubakar NPOM, LLB, BL, the Chief Judge of Katsina State, has granted bail to several children under the age of 10 years from Mashi Local Government. These children were previously ordered to be held in the Children's Home by a Magistrate Court.
Justice Danladi has exercised his authority to release these young individuals and reunite them with their parents by granting them bail. The children had been brought to court on charges related to the theft of beans from a local farm.
This compassionate act aligns with the Chief Justice's annual tradition of visiting correctional facilities across Katsina state at the close of the year. During this visit, Justice Abubakar facilitated the release of approximately fifty-seven individuals from various correctional facilities in Katsina state.
Hon. Justice N. A. Jikamshi and other legal staff accompanied the Chief Justice during this significant visit, reinforcing the commitment to justice and rehabilitation within Katsina State.
Leave a Reply
Your email address will not be published. Required fields are marked *