Former NNPP Leaders and Members Defect to APC, Citing a New Political Landscape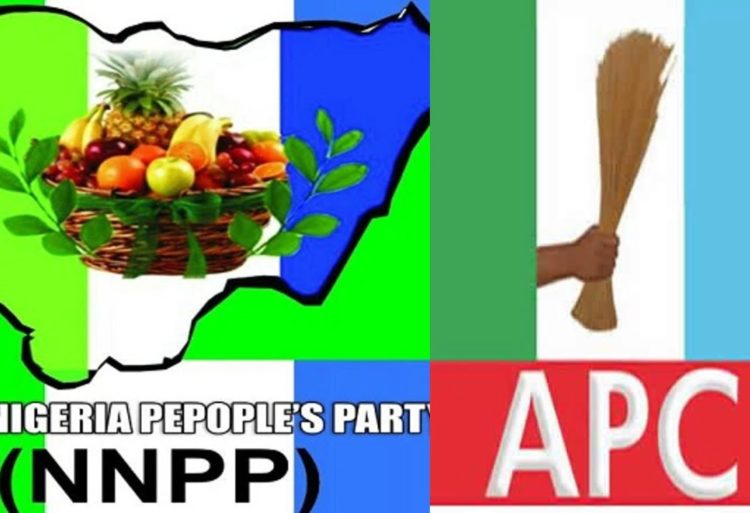 The former prominent leaders and members of the New Nigeria Peoples Party (NNPP) have announced their defection to the ruling All Progressives Congress (APC). The move was marked by the joining of notable figures including Prof. Rufai Ahmed Alkali, Senator Sulaiman Othman Hunkuyi, and Prof. Bem Angwe, alongside 23 other NNPP and PDP members.
The announcement was made during a reception ceremony at the APC headquarters where they were officially welcomed into the party by the National Chairman of the APC, Dr. Abdullahi Umar Ganduje.
Prof. Rufai Ahmed Alkali, a former national chairman of the NNPP, explained that their decision to join the APC was not merely due to its status as the ruling party. Rather, he emphasized that the APC presented the most promising avenue for them to continue their political endeavors. He commended the new leadership of the APC and the direction it is taking, characterizing it as more inclusive and welcoming.
Alkali expressed, "Today, we have all decided to move forward with the APC. In our view, with the new mood in the country, both His Excellency, President Bola Ahmed Tinubu and the new leadership of the party under your able and distinguished Chairmanship, both of you veteran politicians, APC has shifted the gear and you have also opened a new page in the history of party politics in the country that is more welcoming and more accommodating."
He further indicated that their decision was reflective of the aspirations of countless supporters, friends, associates, and well-wishers within the NNPP and PDP who eagerly awaited this historic day.
Dr. Abdullahi Umar Ganduje, National Chairman of the APC, welcomed the defectors and assured them that they would be given a fair and equal opportunity within the party. He also acknowledged the challenges within the NNPP, particularly mentioning an association called Kwankwassiya, which he described as having influenced the party negatively.
This move signifies a substantial shift in the political landscape as prominent figures from the NNPP align with the APC, a party that holds significant influence on the national stage. The coming together of these individuals is expected to have notable implications in the political sphere, especially in the lead-up to future elections.
Leave a Reply
Your email address will not be published. Required fields are marked *