Governor Radda Felicitates Oba of Lagos on 80th Birthday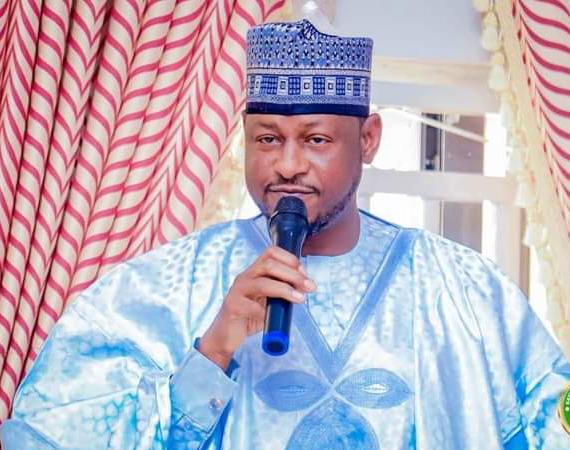 Katsina State Governor, Mallam Dikko Umaru Radda, has congratulated Oba Rilwan Osuolale Akiolu of Lagos State as he clocks 80 years-old.
A statement by Ibrahim Kaula Mohammed, the spokesperson to Governor Radda, described the Oba Akiolu as a quintessential royal father devoted to promoting inter-ethnic and religious peace, unity and harmony among diverse residents of Lagos, and Nigerians in other parts of the country.
According to the statement, the Lagos Oba, since assuming the exalted throne of his forebears, has demonstrated tremendous passion in advancing the course of the Obaship traditional institution in Lagos, together with teeming Yoruba speakers locally and internationally.
The statement reads partly: "Oba Akiolu is more than just the Oba of Lagos. He is one of the paramount traditional rulers in the country, steadfastly committed to building bridges of national unity and integration.
"Immensely endowed with vast wisdom and intellect, Alhaji Akiolu's stewardship as the Lagos Oba for two decades now, has exceptionally modernized the Oba system of leadership in the country
"An elder statesman of pure class, fame and honour, Oba Akiolu, in the last 20 years, contributed enormously to the accelerated development of Lagos State, and Nigeria in extension, in terms of offering his wise counsels to political class.
"Our prayer and wish for Oba Akiolu, on this auspicious occasion, is for Allah (S.W.T) to shower him His divine guidance, while also granting His Imperial Majesty more fruitful years and sound health in patriotic service to Nigerians and humanity at large".
Signed:
Ibrahim Kaula Mohammed,
CPS to Katsina Governor.
October 29th, 2023.
Leave a Reply
Your email address will not be published. Required fields are marked *