Atiku Abubakar's Scathing Critique of Supreme Court Verdict Sparks Concerns Over Nigeria's Democratic Future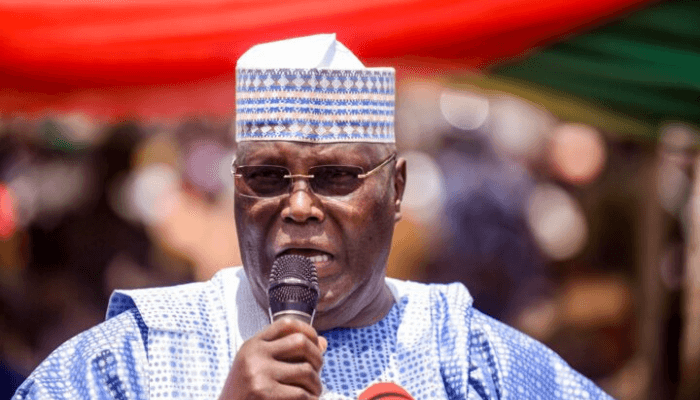 Zaharaddeen Ishaq Abubakar
World Press Conference by Atiku Abubakar on the Presidential Election Petition Judgment
Former Vice President of Nigeria, Atiku Abubakar, held a significant World Press Conference regarding the Presidential Election Petition Judgment at the PDP Headquarters in Abuja on October 30, 2023.
Atiku Abubakar, a former Vice President of Nigeria (1999-2007) and the Presidential Candidate of the Peoples Democratic Party in the 2023 Election, addressed the critical issues arising from the Supreme Court's verdict on his election petition.
Atiku expressed his deep concern for the implications of the Supreme Court's decision, emphasizing that the bigger loss would be Nigeria's if the court legitimized illegality, including forgery, identity theft, and perjury.
Implications of the Supreme Court Judgment:
Atiku underscored the potential consequences of the Supreme Court's judgment. He raised concerns about the erosion of trust in the electoral system and democracy due to the failure to enforce electoral transparency. He highlighted instances of violence, manipulations, and irregularities during the elections, shedding light on the violation of the Electoral Act by INEC.
Atiku pointed out the need to prevent the politicization of the judicial system and electoral commission. He criticized the appointment of judges and electoral officials based on political affiliations and highlighted the importance of preventing such institutions from falling prey to political machinations.
Atiku expressed his commitment to continuing the struggle to deepen democracy and uphold the rule of law, emphasizing that this responsibility should be taken on by the younger generation. He proposed constitutional amendments to enhance transparency and fairness in the electoral process, including mandatory electronic voting and collation, a requirement for concluding litigation before inauguration, and a two-round voting system for presidential elections.
He also suggested a single six-year presidential term, rotating among the six geopolitical zones, and greater scrutiny of candidates' credentials by INEC to prevent the submission of contradictory or forged documents.
Additionally, he proposed that rules and procedures established by the electoral umpire should be upheld by the courts unless they explicitly violate the Constitution or other laws, and called for reforms in the judiciary to reduce election petitions and corruption.
In conclusion, Atiku thanked the press and wished blessings upon the Federal Republic of Nigeria.
This revised press release provides a more structured and professional presentation of Atiku Abubakar's World Press Conference regarding the Presidential Election Petition Judgment.
Leave a Reply
Your email address will not be published. Required fields are marked *