Gov. Radda Expresses Grief Over the Passing of Ohinoyi of Ebiraland, Alhaji AbdulRahman Ado Ibrahim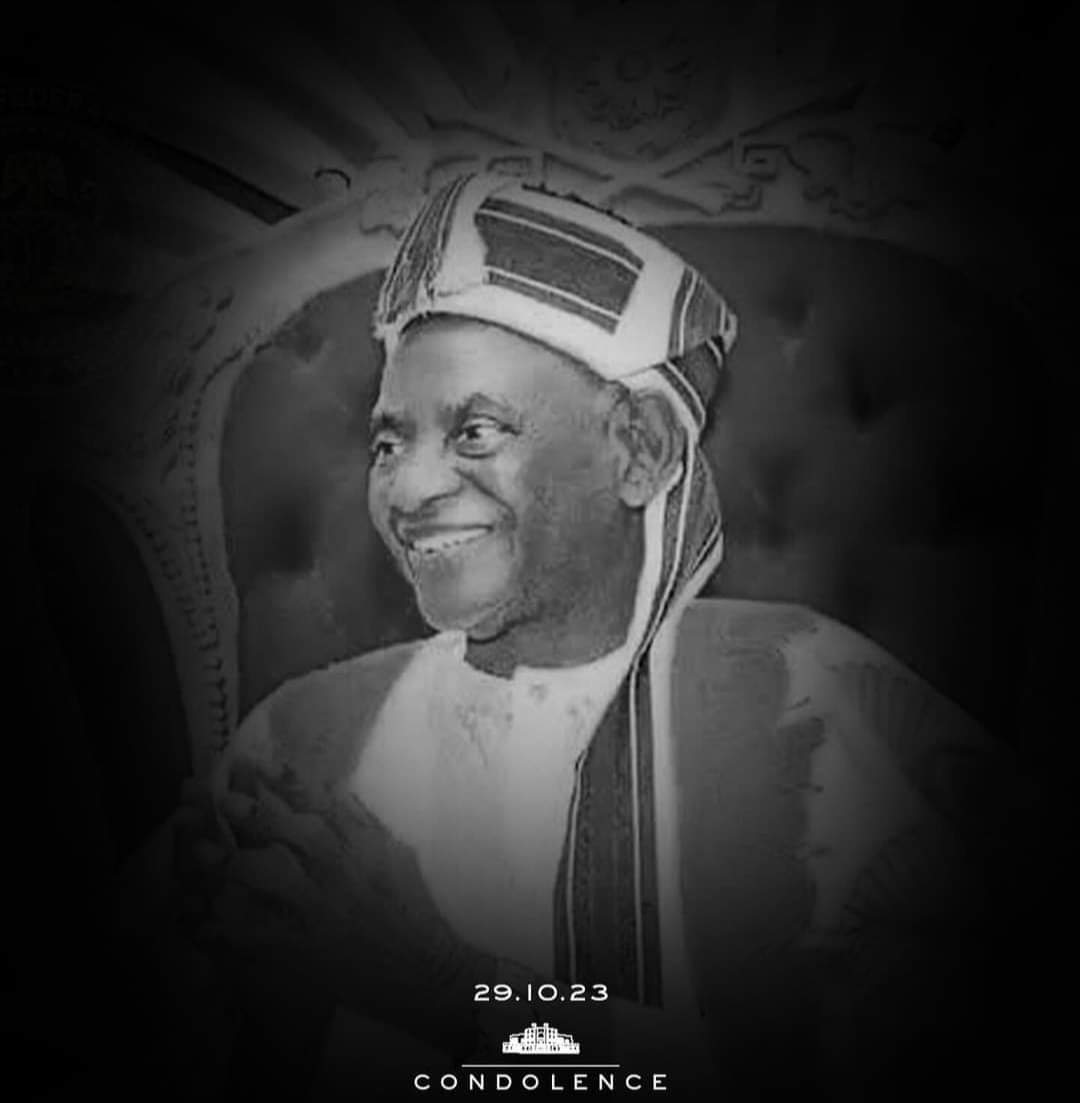 In a somber announcement, Governor Dikko Umaru Radda has conveyed his deep sorrow at the passing of Alhaji AbdulRahman Ado Ibrahim, the esteemed Ohinoyi of Ebiraland in Okene. The Governor described this loss as "irreparable" and truly heart-wrenching.
The revered Ohinoyi, aged 94, breathed his last on Sunday, and reports indicate that he peacefully passed away around 2 am at a medical facility in Abuja. Alhaji Ado Ibrahim ascended to the role of Ohinoyi of Ebiraland in 1997, succeeding the late Sanni Omolori.
Governor Radda extended his condolences to the people of Okene, Kogi State, and all Nigerians whose lives were positively influenced by this first-class monarch. He stated, "It is with deep grief and profound shock that I offer the condolences of the Government and the people of Katsina State to my esteemed colleague, Governor Yahaya Bello, and the entire populace of Kogi State."
He further eulogized Alhaji Ado Ibrahim as "one of the highly-venerated and distinguished traditional rulers in Nigeria." The Governor emphasized the late monarch's genuine commitment to the development of Kogi and Nigeria as a whole.
As we collectively mourn the passing of this distinguished leader, we find solace in the knowledge that he dedicated his life to serving humanity, irrespective of their social standing. Alhaji Ado Ibrahim's exceptional personality will continue to cast a long shadow even in his absence.
Governor Radda concluded by offering a prayer for the departed, saying, "May Allah pardon his noble soul. Ameen. We also pray that his family and the people of Kogi State are granted the strength to bear the painful loss of the Ohinoyi." This condolence message was issued by the Governor's spokesperson, Ibrahim Kaula Mohammed.
Leave a Reply
Your email address will not be published. Required fields are marked *