Scandal Unveiled: Zamfara State Government Exposes Bello Matawalle's Shocking Mismanagement of Public Funds in Airport Project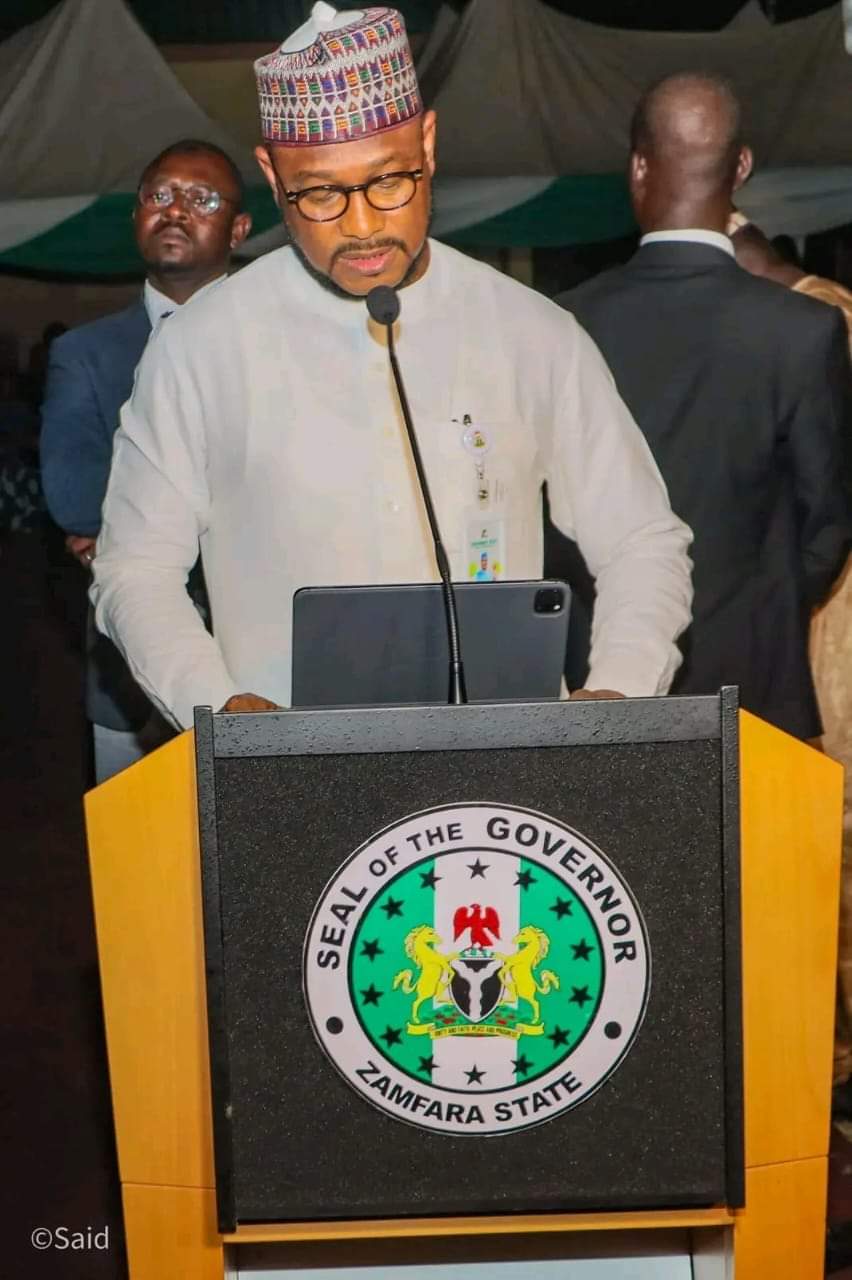 Zaharaddeen Ishaq Abubakar
The Zamfara State Government has presented new evidence regarding the former Bello Matawalle government's excessive spending on the airport project. Last Friday, Matawalle refuted allegations of embezzling billions in the name of the airline project.
In a press release issued today in Gusau by the state governor's spokesperson, Sulaiman Bala Idris, it was stated that denying these allegations is not only baseless but also calls for self-exposure. It was further highlighted that on October 25, 2021, Matawalle ordered the withdrawal of one billion Naira from the Ministry of Local Government's account, including 825 million Naira sent to the airport contractor.
The statement continued by emphasizing that the Zamfara State Government's intention is not to penalize the accused individual for misappropriating community funds but to distinguish between truth and falsehood, particularly in light of his denial of the accusations.
The statement refuted the claim that the initial project cost proposed by the contractors was 28 billion, indicating that the former government reduced it to 11 billion. Such a significant reduction raised doubts about the project's legitimacy from the outset. The quality of the contractor selected by Matawalle was also criticized.
Matawalle's assertion that the airport project was initiated under a 'Contract Financing' bank support system was debunked, as it is known as 'Contract Financing Facility,' agreed upon solely between the contractor and the bank without government involvement.
The statement further disputed the claim that money paid to the contractor was not channeled through the relevant ministry, providing evidence to the contrary. It detailed the payment process, including three installments.
Additionally, it refuted Matawalle's claims that certain project components, such as the runway, water channels, and the main airport entrance, were completed. The statement offered photographic evidence to the contrary and disputed claims of 50% to 100% completion.
The statement asserted that Federal Airports Authority entities like NCAA and NAMA were not involved initially, violating civil aviation department protocols. The former government should have sought their approval if they were genuinely overseeing the airport project.
Finally, the statement called on Matawalle to explain why a sum of 6.78 billion Naira was paid to the contractor for work acknowledged as only 30% completed, which is now abandoned. The statement emphasized that these claims are supported by documented facts and the findings of the Governance Committee, indicating widespread misconduct during Matawalle's tenure. The government promised to reveal further instances of impropriety in the near future.
Leave a Reply
Your email address will not be published. Required fields are marked *