President Tinubu Commemorates Oba Rilwan Akiolu's Remarkable 80th Birthday and Their Cherished Friendship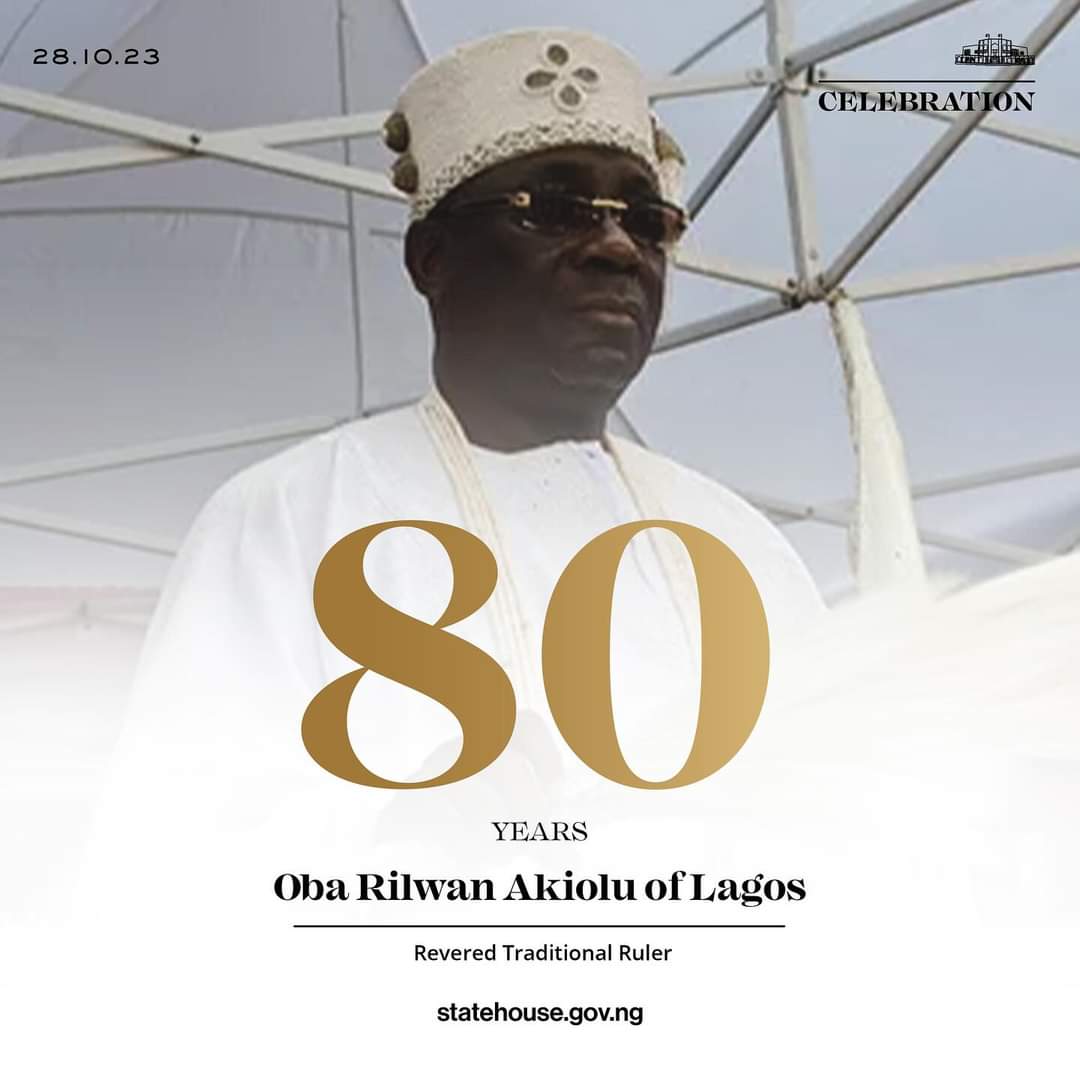 President Bola Tinubu celebrates the 80th birthday of his esteemed confidant and dear friend, His Majesty, Oba Rilwan Akiolu of Lagos State.
President Tinubu describes Oba Akiolu as an invaluable source of wisdom, a stalwart guardian of Lagos's rich culture and traditions, and a beacon of integrity and honor.
"Oba Akiolu and I have shared a profound journey of friendship. He is not only a trusted confidant but a cherished friend, and I hold him in the highest regard for his unwavering integrity, honor, and forthrightness. His wise counsel and fatherly guidance have been a constant source of wisdom and support," President Tinubu states.
President Tinubu attributes a part of his accomplishments as Lagos State Governor to Oba Akiolu's steadfast support and counsel, emphasizing that His Majesty's reign has brought peace, progress, and development to the people of Lagos.
The President expresses his gratitude to the Eleko of Eko for his unceasing prayers and unwavering support, acknowledging Oba Akiolu's interventions during challenging times.
"Today, we celebrate an extraordinary monarch whose wisdom and foresight are unparalleled. May His Majesty enjoy a long and prosperous reign on the throne of his forefathers," President Tinubu extends his heartfelt wishes.
Oba Rilwan Akiolu's achievements are vast, including reaching the rank of Assistant Inspector-General of Police in his professional career and being a distinguished fellow of the Nigerian Law School.
Chief Ajuri Ngelale
Special Adviser to the President
(Media and Publicity)
October 28, 2023
Leave a Reply
Your email address will not be published. Required fields are marked *