Allegations of Financial Impropriety Surrounding Former CBN Governor Godwin Emefiele: An In-depth Report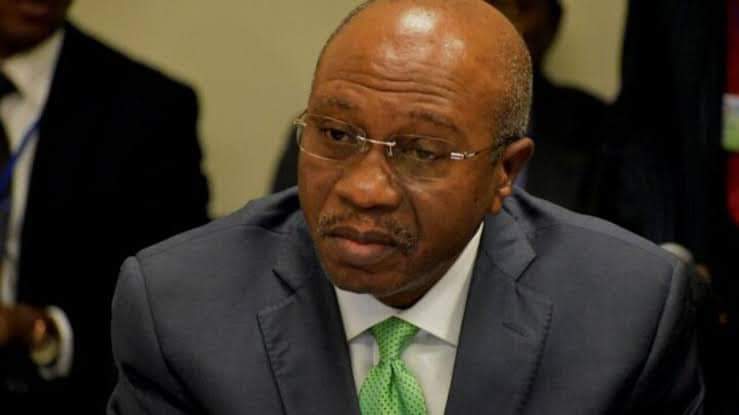 The Economic and Financial Crimes Commission (EFCC) Initiates Probe into Former Central Bank Governor Godwin Emefiele
The Economic and Financial Crimes Commission (EFCC) has recently commenced a comprehensive investigation into the professional activities of the former Governor of the Central Bank of Nigeria, Mr. Godwin Emefiele. The inquiry is rooted in various concerning allegations, each bearing significant implications for the Nigerian financial landscape and the credibility of the Central Bank of Nigeria.
Allegations under Scrutiny
The investigation undertaken by the EFCC focuses on a range of allegations, some of which are as follows:
1. $15 Billion Foreign Debt: Disturbing reports have surfaced regarding the management of foreign debt amounting to $15 billion during Emefiele's tenure.
2. Expenditure of ₦74.84 Billion on Currency Reformation: It has been alleged that a considerable sum of ₦74.84 billion was expended for the reform, production, and issuance of new Naira banknotes, raising questions about the utilization of public funds.
3. Suspicions of Fraud in the Anchor Borrowers Scheme: The Anchor Borrowers Scheme, a government initiative designed to provide loans to farmers for agricultural development, has come under scrutiny due to allegations of fraudulent disbursements. An interim report submitted by special investigator Jim Obazee to President Bola Tinubu has unveiled evidence pointing to irregularities within the program. Loans were seemingly provided to ineligible individuals and companies, with some loans remaining unpaid.
4. Irregularities in Banking and Fintech Licensing: There are concerns surrounding the acquisition of banking and fintech licenses by certain senior officials of the Central Bank of Nigeria (CBN), further raising questions about the integrity of the institution.
5. Multi-Billion Naira Contract Awards: The investigation also examines the circumstances surrounding the awarding of multi-billion Naira contracts during Mr. Emefiele's tenure.
Public Concerns and Ongoing Investigations
The EFCC's decision to launch this inquiry coincides with growing public apprehension regarding the management of the Nigerian economy under Emefiele's leadership. Recent months have witnessed reports of alleged bribery involving Russian entities and corruption within the Central Bank of Nigeria.
A Disconcerting Discovery
An interim report submitted by special investigator Jim Obazee to President Bola Tinubu has unearthed compelling evidence of impropriety within the Anchor Borrowers Scheme. This initiative, intended to empower farmers and stimulate agricultural development, appears to have fallen victim to misuse and abuse. Loans were distributed to parties who did not meet eligibility criteria, and certain loans have remained unpaid, casting a shadow on the program's effectiveness.
A Watershed Moment
While the EFCC's investigation is still in its initial stages, it has the potential to shake the foundations of the Nigerian financial sector. It may unveil previously hidden irregularities and corruption within the Central Bank of Nigeria (CBN), necessitating a thorough examination of its governance and oversight. This inquiry marks a pivotal moment in the pursuit of financial transparency and accountability within Nigeria's central banking system.
Leave a Reply
Your email address will not be published. Required fields are marked *