Inspector General of Police Paves the Way for Enhanced Security in Nigeria's Oil and Gas Industry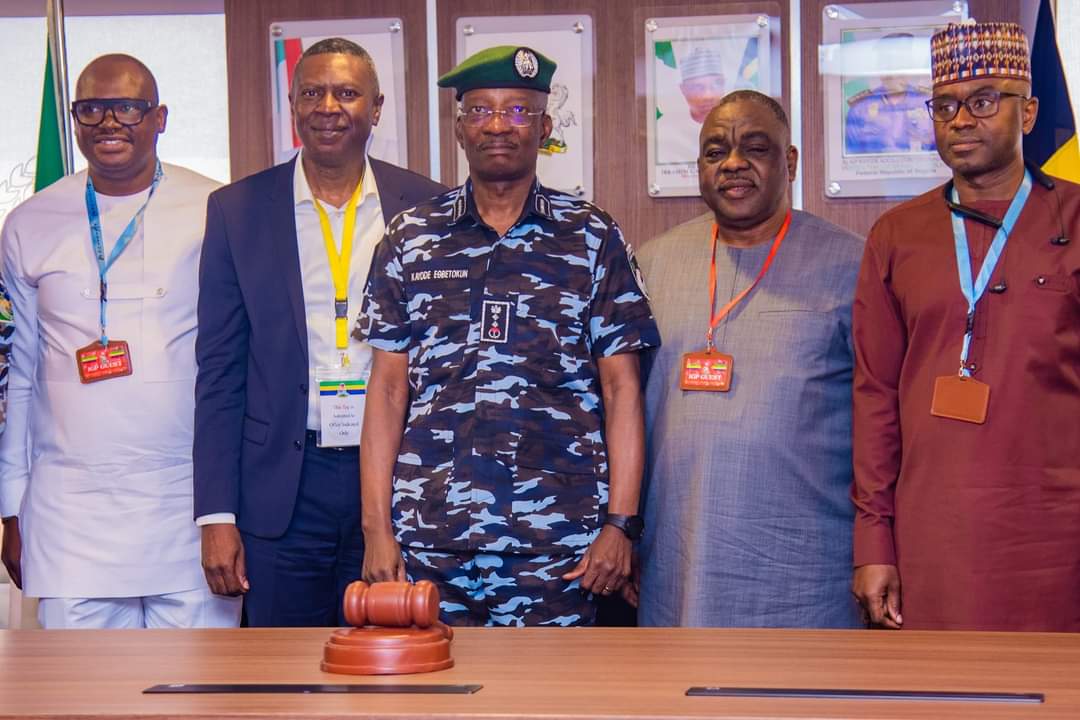 In a significant development, the Inspector General of Police, Ag. IGP Kayode Adeolu Egbetokun, NPM, Ph.D., hosted a delegation comprising the Executive Secretary and Heads of Security from all oil companies in Nigeria, united under the banner of Oil Producers Trade Section (OPTS). This momentous gathering took place at the Force Headquarters in Abuja on the 27th of October, 2023, and it revolved around the imperative need for collaborative efforts aimed at fortifying security within the Nigerian oil and gas sector.
The Nigerian oil and gas industry stands as a cornerstone of the nation's economy, making the safety and security of its operations a matter of paramount concern. The Inspector General of Police, in his meeting with industry leaders, underscored the shared commitment to preserving the industry's integrity while combatting security threats that undermine its stability and efficiency. This collaboration will encompass a multi-pronged approach, including countering oil theft, advancing infrastructure development, promoting synergy among security agencies, community engagement, corporate social responsibility (CSR), operational support, and comprehensive training programs and operational simulations for security personnel.
Notably, the Inspector General emphasized his dedication to establishing a Special Intervention Squad (SIS) and extending its operations to provide additional protection to oil and gas businesses and facilities across Nigeria.
The Inspector General of Police's assurance echoes a firm commitment by the Nigerian Police Force (NPF) to allocate the necessary resources to bolster security within the oil sector. This commitment aims to yield positive outcomes, ultimately contributing to the prosperity and stability of both the oil and gas industry and the nation as a whole.
Leave a Reply
Your email address will not be published. Required fields are marked *