Katsina's Muslim Community Unites in Solidarity for Palestine: A Powerful Display of Support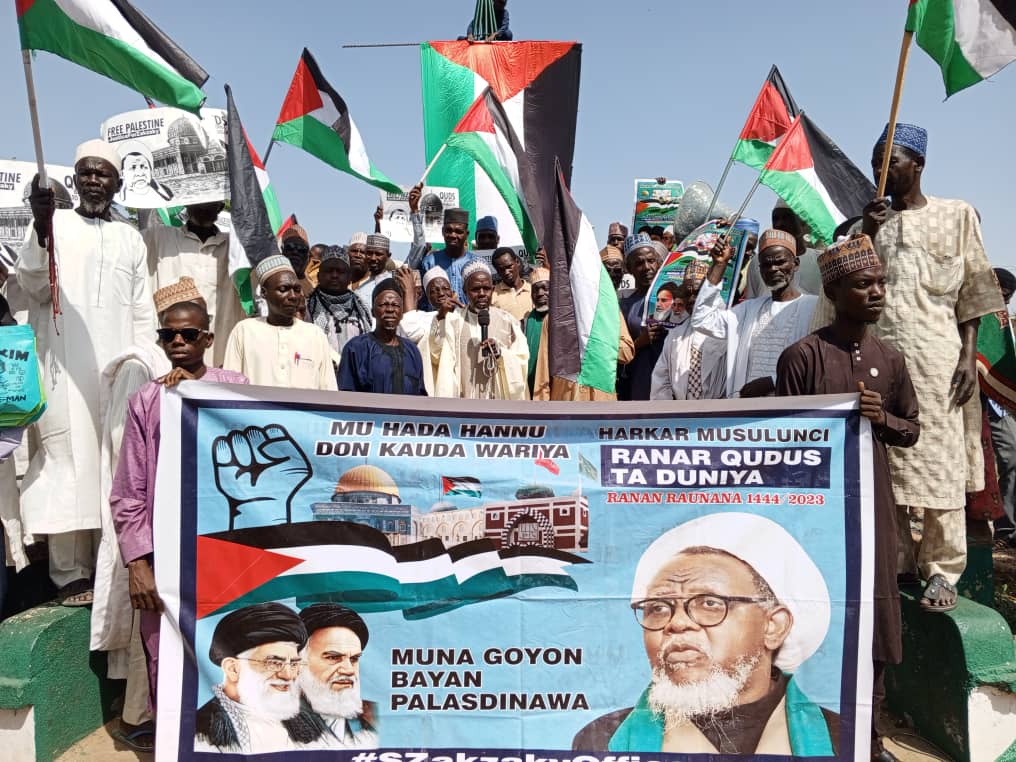 In a remarkable display of unwavering support for the Palestinian people, the Muslim community in Katsina town, led by Sheikh Ibrahim Zakzaky, came together on October 27, 2023, to express their solidarity. This gathering was prompted by the ongoing and unlawful violence inflicted upon the Palestinian population by Israel for over a year, with a particular focus on the Gaza Strip.
A mere three weeks ago, a devastating conflict erupted between the State of Israel and the Palestinian population, resulting in the tragic loss of thousands of lives. In a remarkable show of unity, both the Shia and Sunnah factions of the Muslim community in Nigeria joined their voices to express deep concern and unwavering solidarity with Palestine. They acknowledged the significant toll exacted upon Muslim lives without discrimination.
The weekly Shia rally in Katsina, which began approximately three weeks ago and recurs every Friday, has become a prominent platform for vehemently denouncing the ongoing genocide and the continued suffering of the Palestinian people in Gaza, Palestine. This gathering stands as a testament to the enduring commitment of the Muslim community in Katsina to stand in solidarity with their Palestinian brothers and sisters.
Leave a Reply
Your email address will not be published. Required fields are marked *