INEC Chairman's Consultative Meeting with CSOs: Enhancing Electoral Transparency and Accountability in Nigeria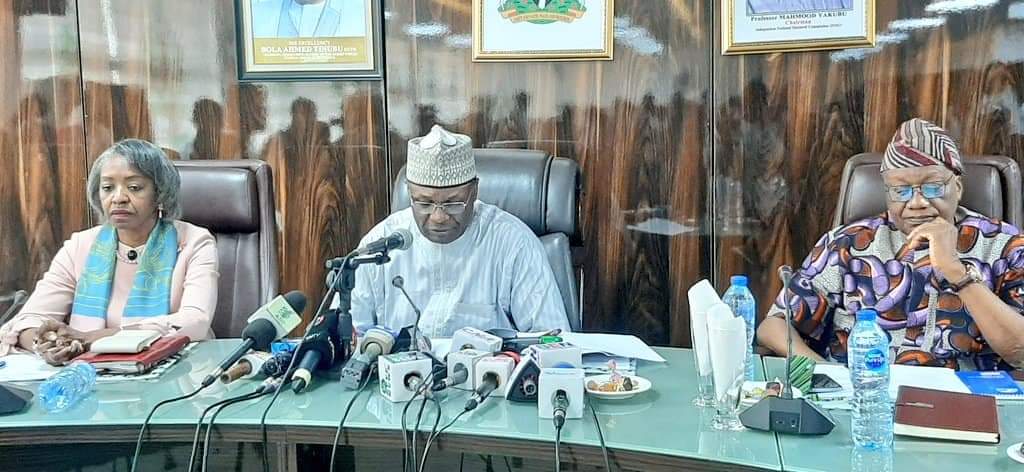 Zaharaddeen Ishaq Abubakar
Independent National Electoral Commission (INEC) Chairman Holds Consultative Meeting with Civil Society Organizations (CSOs)
Abuja, October 25, 2023 - In a significant development today, the Chairman of the Independent National Electoral Commission (INEC), Prof. Mahmood Yakubu, addressed a Quarterly Consultative Meeting with Civil Society Organizations (CSOs) at the INEC Conference Room in Abuja. This meeting, attended by National Commissioners, leaders of CSOs, the Secretary to the Commission, senior officials of INEC, and members of the INEC Press Corps, covered crucial topics related to upcoming elections and electoral processes in Nigeria.
Prof. Mahmood Yakubu began the meeting by highlighting the previous consultation, which had focused on the review of the 2023 General Election. He mentioned that the review report is in its final stages, along with the 2023 General Election report, both of which will be shared with the public soon. The reports are expected to contribute to the ongoing discourse on enhancing future elections in Nigeria.
The core focus of this meeting was the upcoming off-cycle Governorship elections scheduled for November 11, 2023, in Bayelsa, Imo, and Kogi States. Prof. Mahmood Yakubu expressed his appreciation for the involvement of various CSOs in these elections, with the Commission accrediting 145 organizations deploying a total of 7,896 observers. He indicated that accredited organizations would soon receive identity cards for their observers.
A key highlight of the meeting was the successful mock accreditation exercise that had taken place two weeks earlier in Bayelsa, Imo, and Kogi States. The exercise tested the Bimodal Voter Accreditation System (BVAS) for biometric authentication of voters and the upload of results to the INEC Result Viewing Portal (IReV). No adverse reports were received, indicating a successful test and raising expectations for improved performance of the BVAS in the upcoming Governorship elections.
Prof. Mahmood Yakubu emphasized the importance of multi-stakeholder engagement in the electoral process, particularly with security agencies. He reassured CSOs that the Commission would continue to engage with security agencies at both the national and state levels to ensure the safety of individuals involved in elections and the integrity of the electoral process. He also urged accredited observers to adhere strictly to the code of conduct for election observation.
The Chairman concluded by underlining the critical nature of the Bayelsa, Imo, and Kogi Governorship elections and promised to brief CSOs on the Commission's level of preparation. He welcomed their comments and observations as a crucial aspect of the electoral process.
The Quarterly Consultative Meeting was a significant step in ensuring transparency and accountability in Nigeria's electoral system, demonstrating the commitment of INEC to engage with civil society and stakeholders for the betterment of future elections in the country.
Leave a Reply
Your email address will not be published. Required fields are marked *