JIBWIS President Sheikh Abdullahi Bala Lau calls for Nigerian Muslims to stand with Palestinians in prayer.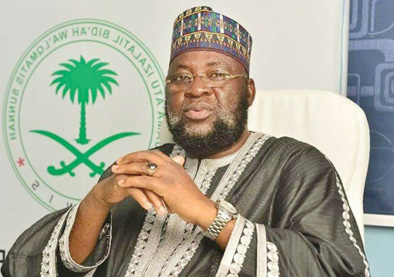 By Zaharaddeen Ishaq Abubakar, Katsina Times, October 23, 2023
The National President of JIBWIS Sheikh Abdullahi Bala Lau, has urged Nigerian Muslims to offer their prayers in solidarity with the Palestinian people.
Sheikh Abdullahi Bala Lau, the President of JIBWIS, made this call during the National Preaching event in Katsina on Sunday.
Sheikh Lau strongly condemned the violence being perpetrated against Palestine, describing the perpetrators as oppressors who disregard human rights. He fervently prayed for the triumph of the Palestinian people over their oppressors and supporters.
President Sheikh Abdullahi Bala Lau of JIBWIS Nigeria also addressed the security challenges in Northern Nigeria, emphasizing the need for collective action. He stressed that it is not solely the government's responsibility, but the entire community must collaborate with the government and security forces to address this problem.
Lau also assured the community that, if guided by Allah, they are prepared to enter the forests where some Fulani communities reside to spread their message.
He stated, "Every member of JIBWIS must become a preacher, and we are ready to venture into the forests to convey Allah's message. As the Prophet (S) said, if they accept our guidance, well and good; if not, we follow God's command."
In conclusion, Sheikh Lau commended the efforts of Katsina State Governor, Malam Dikko Umar Radda, in enhancing security within the state.
The National Preaching Conference, which spanned from October 19 to October 22, focused on the theme "Fighting Poverty, Hunger, and Terrorism." After delivering sermons in various Friday mosques in Katsina, the grand event concluded at the Abdulmumini Aminu Stadium in Katsina City.
The Governor of Katsina State, Malam Dikko Umar Radda, graced the occasion as the chief guest, alongside the Emirs of Katsina and Daura, along with their representatives and various commissioners of the Katsina state government.
Leave a Reply
Your email address will not be published. Required fields are marked *