Cash Grants and Facilities Drive Girl Child School Enrollment in Katsina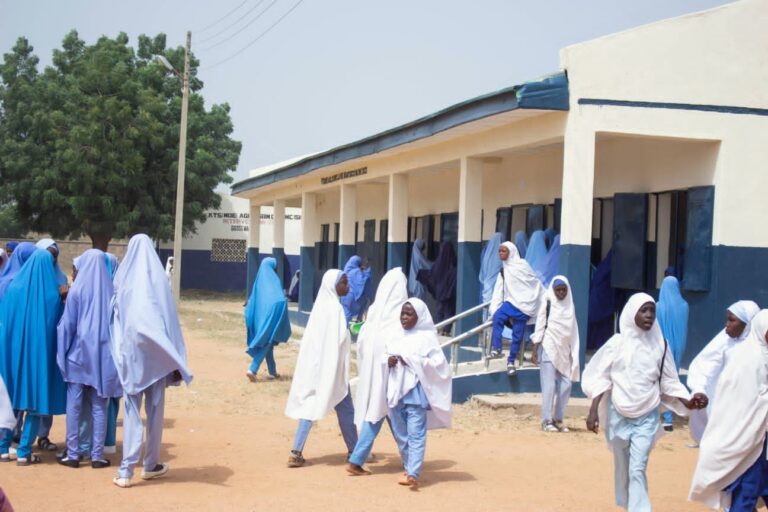 The provision of cash grants, potable water and toilets has tremendously boosted the Adolescent Girl child enrolment in some public selected schools in Katsina State.
"The Adolescent Girls Initiative and Empowerment (AGILE) project motivated to boost the enrolment of Adolescent Girls.
The principals of some of the selected schools stated that this was on Tuesday while receiving newsmen who were inspecting public schools that benefitted from the AGILE project.
Principals said that there were many girls and married women who had returned to school to complete their education.
One of the Principals, Malam Musa Umar said the AGILE financial assistance and toilet water supply had greatly assisted girls to remain in schools.
On his part as the Principal of Day Secondary School, Dankama said that Adolescent Girls are about to outnumber the boys in the school.
He said the school initially started with only five girls but has moved to about 600 girls while the boys are only 500.
He said the School Board Management Committee (SBMC) has mobilized the parents to send more girls to school.
Also speaking, the youth representative at the SBMC, Lawal Suleiman, said that the Adolescent Girls are becoming more regular in the area.
Suleiman said that the cash transfer had assisted the girls to come to school as their mother needed financial assistance.
Culled from ABC News
Leave a Reply
Your email address will not be published. Required fields are marked *