Governor Radda Mourns Death of SSA on Islamic Education, Condoles Family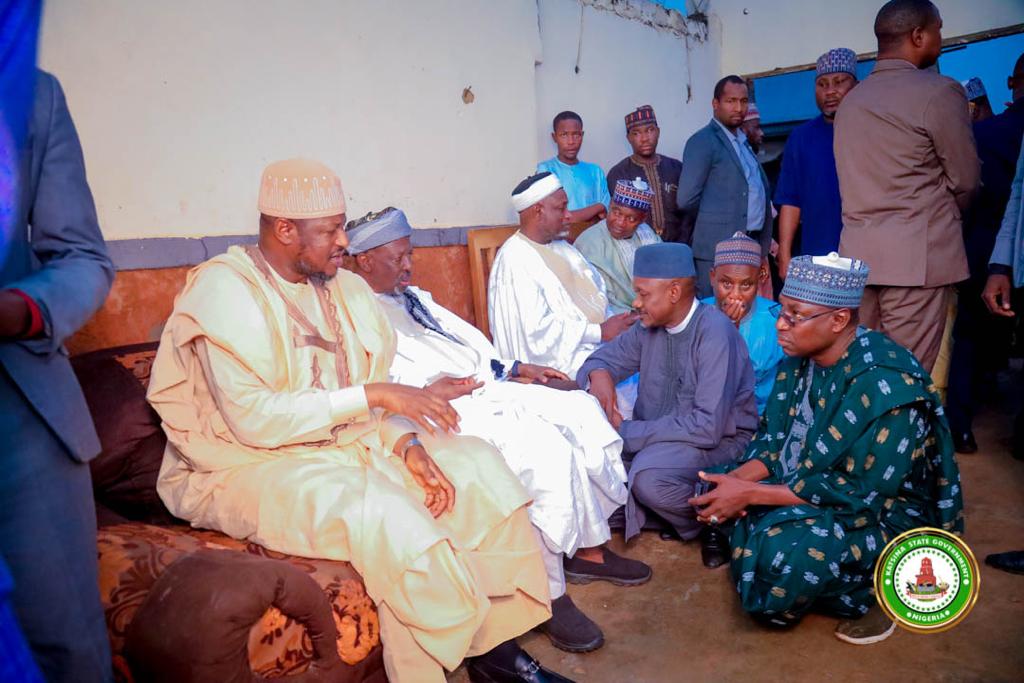 Governor Dikko Umaru Radda today attended the Janazah (funeral prayer) and interment of his late Senior Special Assistant on Islamic Education, Dr. Shamsuddeen Abubakar Malumfashi, at a cemetery behind Kwandala General Hospital, in Malumfashi town.
The deceased lost his life on Tuesday afternoon in a fatal auto crash, around Rigachikun area in Kaduna State. He is survived by his father, Mallam Abubakar Yusuf, and his mother, Mallama Jamila, together with three wives and four children.
Governor Radda in company of the Member of the Katsina House of Assembly representing Malumfashi, Alhaji Aminu Ibrahim; Commissioner of Budget and Economic Planning, Alhaji Bello Kagara and some of his personal aides, was received at the family house of the deceased at Layin Yan Bori, in Malumfashi, by the Galadiman Katsina and District Head of Malumfashi, Retired Justice Saddik Abdullahi Mahuta, together with the District Head of Mahuta, Alhaji Bello Abdulkadir Yan Mama.
Also at the family house to receive the Governor include the father of the deceased, Malam Abubakar Yusuf; and Chairman of Malumfashi local government, Alhaji Maharazu Dayi, with some bereaved family members and sympathizers.
Signed:
Ibrahim Kaula Mohammed,
CPS to Katsina Governor.
October 17th, 2023.
Leave a Reply
Your email address will not be published. Required fields are marked *