NEW NAHCON CHAIRMAN ASSUMES DUTY, PLEDGES IMPROVED SERVICE DELIVERY FOR PILGRIMS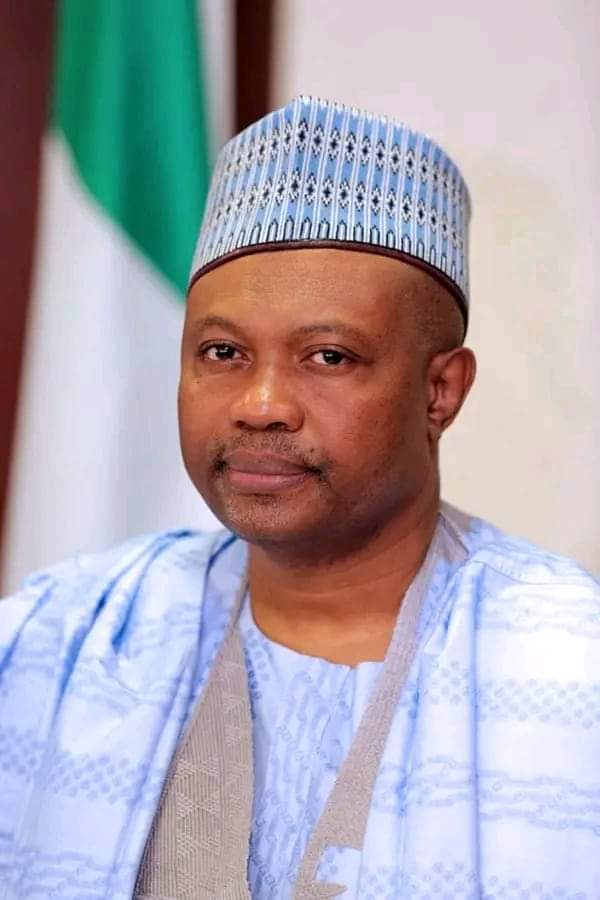 PRESS RELEASE
The newly appointed Ag Chairman /CEO of National Hajj Commission of Nigeria (NAHCON) Alh Jalal Ahmad Arabi formally assume office with a pledge regurosly persue the vision and mission of the commission with the sole aim of seeing the interest of the pilgrims.
He stated this in his address while being welcomed to the Hajj house, stressing that the appointment was not only a privilege but a call to services.
The Chairman added that his objectives was to achieve his goal through the pursuit of the mantra of Trust, Sacrifice and Allah knows best (TSA) with the sole objective of improving the service rendered to the pilgrims. "My appointment was a privilege. I am lucky to be called upon to serve the Guests of Allah, knowing fully well that the reward for serving the guest of Allah will be both Here and Hereafter.
"I know like all establishments, we have our mission, vision and it is being pursued vigorously before now but certainly there is always room for improvement in whatever endeavour. Of course, without, prejudice to what we intend to achieve through our vision and mission, I have come with three nouns that will be so cardinal and of course will be laying on the tripod. I call them 'TSA' and my definition is entirely different from the TSA you know.
Let me start with my T – trust. I know most of us, if not all, know the burden of trust and responsibility on any Muslim that is so charged to carry that trust.
My 'S' is sacrifice. Whoever is entrusted with trust knows that he or she makes sacrifice and my A is Allah. Allah knows all."
Earlier, Alhaji Nura Hassan Yakasai, while congratulating Arabi on his appointment as the new chairman of NAHCON, reminded him that the task ahead were enormous and very challenging.
"We congratulate you for your appointment. The outgoing chairman would have wished to be here but due to some reasons beyond his control, he couldn't make it. But I believe he will be here in the afternoon or when he will be able to meet you.
"Apart from that, I just want to mention that you are coming in or stepping into the National Hajj Commission of Nigeria at a critical time, at the time when all the preparations for Hajj are supposed to start or have already started and unfortunately, this time around the period or time given by the Saudi authority is different from the traditional ones where we have sufficient time to do whatever we want to do or arrange but unfortunately you have a very short time.
"The assurance I will give is that you have capable staff here that can assist you to succeed and it is our hope and prayers that you succeed," he stated.
He therefore solicited for the cooperation of all stakeholders, especially the staff in order to make things better. "Our train is moving, we need to re-position the commission to be able to perform our job better and we shouldn't do anything to slow it down", adding "we shall try to address some of the complaints that have been made. We therefore need to work as a team.
He also promised to build a well-disciplined, professional and highly motivated staff, but said they must earn it. Therefore, I urge you to re-dedicate ourselves to our duties.
The Chairman who zoomed into the Commission premises at 11:01am with some of his aides for the handover ceremony was welcomed by senior management staff of the Commission.
Accompanied by the former FCT Minister, Dr. Aliyu Moddibo, former Executive Chairman/CEO of NAHCON, Barr. Abdullahi Muktar Muhammed, the ex-Commissioner for Policy, Personnel, Management and Finance, Alhaji Yusuf Adebayo Ibrahim, Special Assistant to the President on Media, Abdulaziz Abdulaziz, former Secretary to the Commission, Ahmed Maigari and hosts of other personalities and family members.
Earlier in his address, the outgoing Commissioner PPMF who stood in for the outgoing Chairman, Alhaji Nura Hassan Yakasai said that the new Chairman came at a Critical time, when the 2024 Hajj preparation in top gear but with limited time to finalize for of the arrangement. He said that he had no doubt in his mind that the new Chairman with his wealth of experience will make a success of the operation.
Mousa Ubandawaki,
Deputy Director,
Information and Publications Division,
NAHCON.
Leave a Reply
Your email address will not be published. Required fields are marked *